Happy National Peanut Butter Day! Follow Sunny's lead and add a fun strawberry jam center to your peanut butter cookies.
When you think of the perfect peanut butter cookie what do you see, taste and smell? Sugary criss-crosses, the crunch of peanuts, warm baked goodness, grandma's kitchen, City Bakery in New York City (where the most intensely peanut butter-y cookie in the world is baked)? These nostalgic, everyday cookies are true favorites appropriate for any occasion, any season, anytime whatsoever. But today they're especially appropriate — celebrate March 1st, National Peanut Butter Day, by baking a batch of perfect peanut butter cookies.
Start by picking out a new favorite peanut butter cookie recipe from Food Network Chefs.
Sunny and Giada both have jam-filled peanut butter cookies, a fun new twist on an old fave.
Paula's peanut butter cookie uses only three ingredients, plus chocolate kisses if you want to crown your creations.
And here's a classic Peanut Butter Cookie recipe, if you're craving a nostalgic bite.
Keep Browsing for More Peanut Butter Cookies:
More posts from Kirsten Vala.
Similar Posts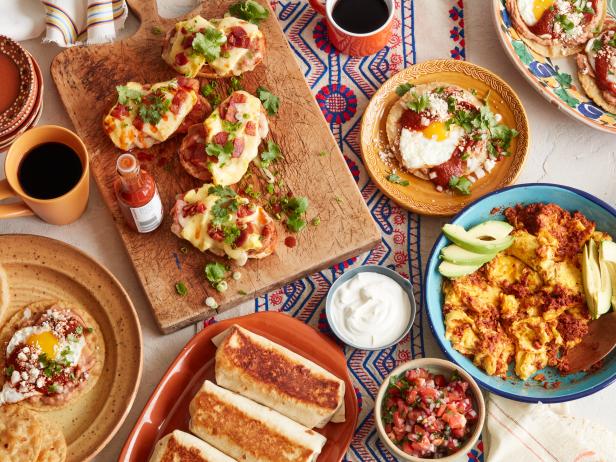 In honor of Cinco de Mayo, we're celebrating with Mexican breakfast dishes that make rolling out of bed totally worth it, from zesty breakfast burrito...