Every week in this spot, FoodNetworkFans.com will give you the latest dish about chefs on the web.
We love to watch our favorite chefs on the Food Network, but celebrity chefs are about so much more than their restaurants and TV shows. Being a fan is so much easier these days with chefs updating us about their lives on Facebook and Twitter. Faithful followers can find out what they are having for dinner in their own homes, the specials running in their restaurants and who they pick as their favorite sports teams.
Bobby Flay's Horse Habit You already know Bobby is fast in the kitchen, but did you know he races horses? In November his horse, "More Than Real" won the $1 Million Juvenile Fillies Turf at the Breeders' Cup.  In this HULU video he shares the details of his stable. He and his wife have been spotted at the Kentucky Derby and you can watch a YouTube video of Chef Flay calling a race at Saratoga. Bobby credits his grandfather for developing his love of horse racing. "My grandfather first took me to Belmont one summer and then took me to Saratoga, where I really fell in love with racing" he said. "Most people who go to Saratoga for the first time become fans for life. The magic of Saratoga does that to you."
Food Network Banned? Recently the AFP reported that Iranian state run television has banned cooking shows that feature western cuisine. According to the report, cooking shows are very popular with the Iranian people and many shows featuring foreign foods and cooking styles have aired on daytime television. But in an effort to fight "western influences" any show featuring non-Iranian dishes will be banned. Perhaps they fear the demand for butter would become too great if Paula Deen makes her debut?
We at Food Network Fans are constantly looking for info and sharing links on where we can find our favorite stars, discuss our favorite show, visit a book signing, or see an appearance in other venues.  We invite you to stop by and visit with us at FoodNetworkFans.com
More posts from FN Dish Editor.
Similar Posts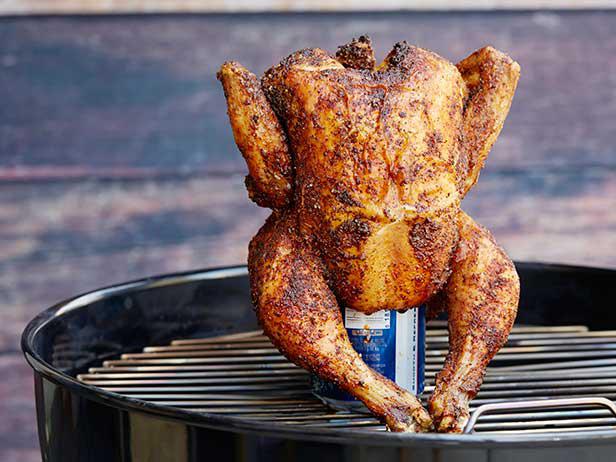 This clever grilling technique is easy enough to perfect even on your first try making it....