Giada's Grapefruit, Onion, Basil Salad
In the Southern portion of the U.S., the fall and winter months are prime time for citrus growing, with orange, grapefruit, and lemon crops at their peak from September/October until June. Despite the colder-than-normal temperatures this year, the USDA still expects Florida citrus trees to put forth around 19.6 million boxes of grapefruit, 4.4 million boxes of tangerines and a whopping 138 million boxes of oranges. Make these fruits the star of your meal — they'll add refreshing bursts of flavor sure to liven up the drab winter months.
One slice into a juicy blood orange and you will see where these radiant red fruits get their name. Make a sweet-and-tangy, crimson-colored reduction out of them for Food.com's Baby Lamb Chops With Blood Orange Sauce.
Giada's Grapefruit, Onion, and Basil Salad is an inventive twist on the summer fruit salad. Salty black olives and crunchy red onions pair perfectly with sweet balsamic vinegar and tangy grapefruit.
Fresh juice from ripe tangerines add zesty flavors to Food2.com's Tangerine and Cardamom Glazed Roasted Winter Vegetables. Serve this alongside the Lamb Chops With Blood Orange sauce for an elegant and creative dinner.
To end your meal, try Emeril's Lemon and Blueberry Tea Cake from The Cooking Channel. This cinnamon-spiked sweet treat is a cinch to make.
More posts from Maria Russo.
Similar Posts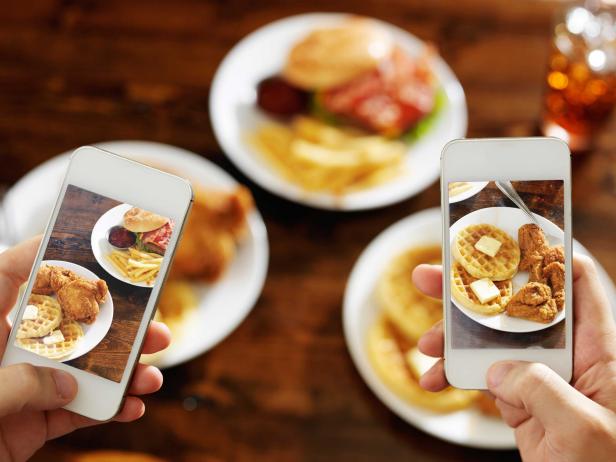 Artificial intelligence can now help you get the recipe for a dish just by uploading a photo of it....