Some of us like to think of every day as Nacho Day but Super Bowl is a good excuse for a Texas-sized crowdpleasing nacho celebration. We hosted a Throwdown-worthy nacho-off in our Chelsea headquarters Friday, with Food Network, Cooking Channel and Food.com competing, cooking up bags and bags of crunchy, melty, meaty (and some veggie) nachos. Who judged? Sunny Anderson, Kelsey Nixon and the Food Network Kitchens' nacho expert Claudia Sidoti stopped by, ate all of our creations and huddled to choose the best.
Let the judging begin!
Rachael Ray's Chili Dog Nachos: Sunny called these–my entry–"Weenie Dogs." They're nice and spicy, thanks to a few "palm-fulls" of chili powder.
Butternut Squash Nachos: The judges all agreed that online editor Michelle Buffardi's vegetarian nachos "blew their minds" with its creativity. Inspired by #14 in the Food Network Magazine's 50 Nachos booklet, these nachos' main ingredient was roasted butternut squash spiced with cumin and cinnamon. The cinnamon was the secret star, with results that were sweet and totally unexpected.
The Winning Nacho was Carnitas: The judges said these, with a green sauce and generous amounts of meat, tasted like tacos but in a nacho form, making them perfect fiesta food! Cooking Channel's Alison Sickelka said the recipe for the meat and sauce is from Homesick Texan.
The thing about nachos is they're open to improvisation and experimentation: Mix and match ingredients to find the combination you like best. How is judge Sunny Anderson planning to nacho for the big game and beyond? "I include everything," she says. "Con todos! Pickled jalapenos have to happen."
Since nachos are a year-round fave, keep up with our nacho extravaganzas by following @nachosoftheday on Twitter.
How do you nacho?
More posts from Kirsten Vala.
Similar Posts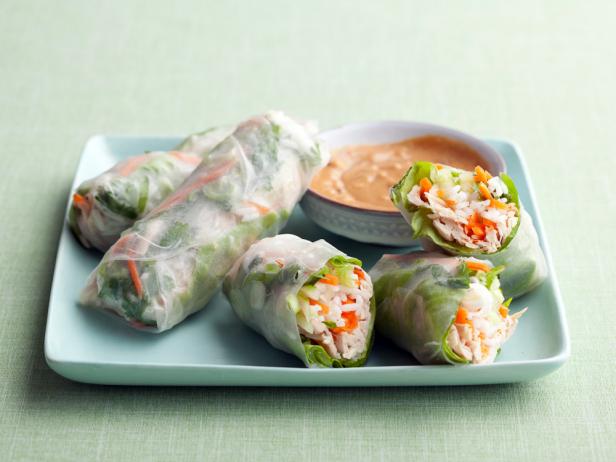 Once you start seeing heat waves outside, it's hard to even think about standing over a hot stove or oven. On those days, try turning to no-cook recip...