Every Valentine's Day I try to make an elaborate dessert for my sweetheart, but this year I have been invited to a Ladies' Valentine's Day brunch. Instead of bringing chocolate love, I am going to take a savory approach to the food, with beautiful bubblies alongside for sipping.
I am making Blinis with Crème Fraiche and Smoked Salmon from the elegant brunch master, Ina Garten. This petite platter will includes my favorite Norwegian smoked salmon from the local fish market, a dollop of crème fraiche, cucumbers and a green scallion or dill garnish. To dress up the salmon I plan to serve  it on a pink hot salt plate creating a very pretty-in-pink Valentine's Day presentation that will surely impress the ladies.
A few dazzling daytime sparklers I'm considering that'll pair well with the foods are Tyler's classic Cranberry Champagne Cocktails and Giada's prosecco Bellinis.
What are you making for Valentine's Day?
—Reena Mehta
More posts from rmehta.
Similar Posts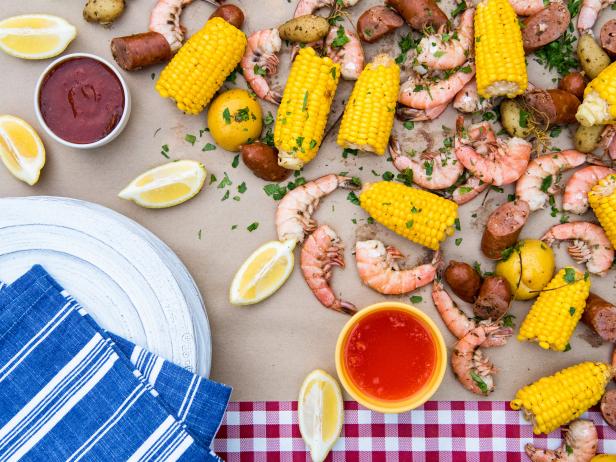 Have friends over — or embrace leftovers — with these Food Network recipes that feed more than four. ...