We're celebrating the Oscars Food Network-style, with menus inspired by each best picture nominee (see all the posts here). Today, last but not least, two films starring young, strong-willed females: True Grit and Winter's Bone. Both are set in the wild countryside and call for down-home country cooking (plus a few great puns).

True Grit Menu
In this remake of the classic John Wayne Western, U.S. Marshal Rooster Cogburn (played by Jeff Bridges) helps a girl track down her father's murderer. Chow down on some cowboy-style campfire grub to get into the gritty spirit.
True Grits and Roasted Vegetables
Grilled Fruit with Bourbon Glaze
Winter's Bone Menu
In the wild Ozark Mountains, a girl tries to hunt down her drug-dealing father. Stark marrow bones and freshly hunted venison echo chilling hardships and mountain living.
Venison and Black Bean Chili With Corn Bread
For more Oscar night snacks or a dinner-and-a-movie date night, check our our collection of Award Winning Eats.
More Award-Winning Menus:
Which Best Picture nominee has your vote?
More posts from Kirsten Vala.
Similar Posts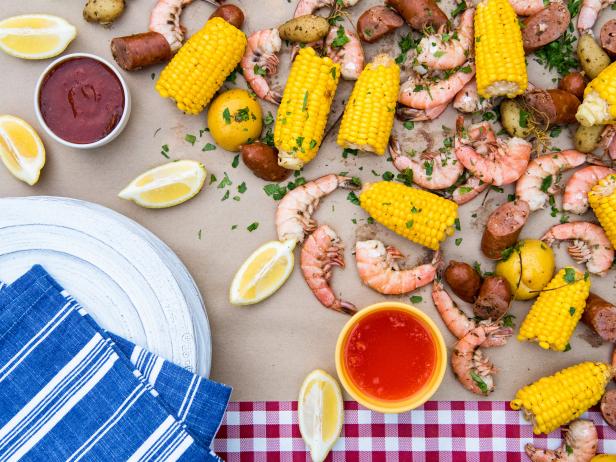 Have friends over — or embrace leftovers — with these Food Network recipes that feed more than four. ...