No glammed-up Oscar gala invite for you this year? Grab your ballot, don your best red carpet couture (or sweatpants) and make snacks instead, themed to match all the nominees for Best Picture.
Every day this week, we're featuring a new batch of ideas for two of the films (See all the posts here.) Today: The King's Speech and 127 Hours. Both movies recount true stories: World War II-era royal drama vs. the modern-day survival story of a (very good-looking) mountain climber trapped under a boulder. You'll need some serious snacks.
"The King's Peach" Shortcakes
The King's Speech Menu
This touching film highlights the unlikely friendship between the King of England and his speech therapist. Root for Colin Firth and his impressively believable stammer with a menu of British favorites.
James Franco wishes he had more trail mix.
127 Hours in Food
After five days trapped in a canyon, Aron Ralston (played by James Franco) surely wished he packed a bigger supply of trail mix. Munch on some while you wait for dinner to be ready. These satisfying slow-cooker dishes are worth waiting several hours for — but maybe not 127.
Bonus Recipe: James Franco-furter
James Franco was born and raised in Palo Alto, so we salute him with this California Dog.
For Oscar night or a dinner-and-a-movie date in, check our our collection of Award Winning Eats — there's something for everyone, whether you favor chick-flicks, docu-dramas, action movies or silly home movies starring the kids.
Award-Winning Menus:
Black Swan and The Fighter
Inception and The Kids are All Right
Have you seen all of the movies nominated for Best Picture? Which one has your vote?
More posts from Sara Levine.
Similar Posts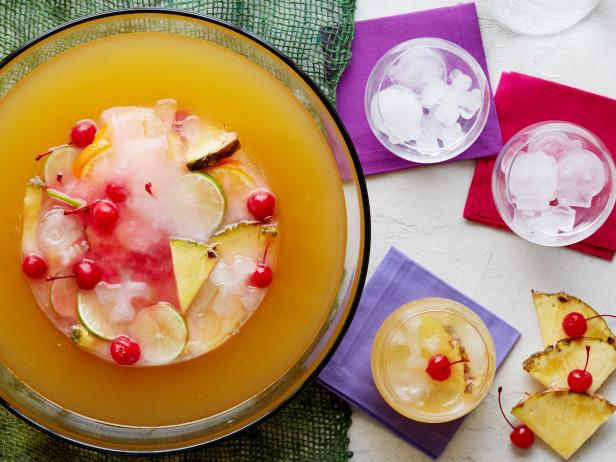 From formal events to backyard barbecues, punch is a party favorite for the ages....