What, no ticket to the 2011 Oscar Awards this Sunday? Consider it a lucky opportunity to view the red carpet from the best seat anywhere: your couch. You're free to heckle the stars (their attire, hair, dates) as you wish, and shout out loud with excitement or disappointment when each winner is announced. And without a slinky dress or monkey suit to starve yourself into, you can enjoy a nominee-themed menu without worry.
Check back here every day this week — we'll be posting menu ideas for all of the Best Picture nominees so you can eat along with your favorite film, or pick and choose from each to create your own award-winning menu. Today, Black Swan and The Fighter; two movies about battling foes both internal and actual. For tense dramas like these, popcorn just won't do.
Black Swan Snacks:
Grilled Black and White Pepper Quail
Black and White Coffee Cocktail
The Fighter Foods
For Oscar night or a dinner-and-a-movie date in, check our our collection of award winning eats — there's something for everyone, whether you favor chick-flicks, docu-dramas, action movies or silly home movies starring the kids.
Award-Winning Menus:
Inception and The Kids are All Right
The King's Speech and 127 Hours
Have you seen all of the movies nominated for Best Picture? Which one has your vote?
More posts from Michelle Buffardi.
Similar Posts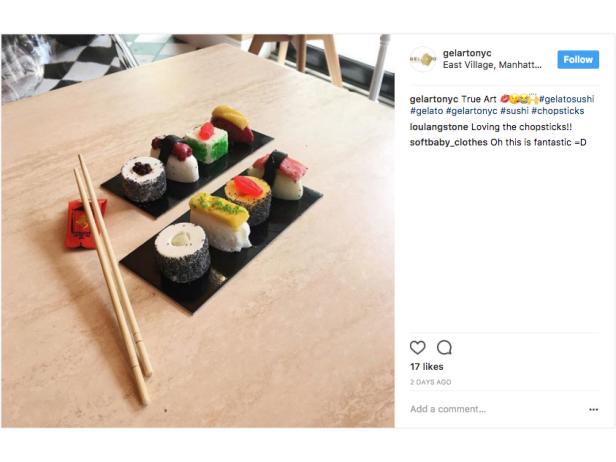 Nothing says summer whimsy like gelato in the shape of pieces of nigiri. ...