On Chopped All-Stars, 16 chefs you know and love are competing to win $50,000 for their favorite charity. Check out which organization each chef is playing for.
Round One:
Brad Sorenson: American Cancer Society
Debbie Lee: The Medici Foundation
Lisa Garza: Vogel Alcove
Michael Proietti: The Jed Foundation
Round Two:
Anne Burrell: Juvenile Diabetes Research Foundation
Claire Robinson: St. Jude Children's Hospital
Duff Goldman: Lower Eastside Girls Club
Robert Irvine: World Outreach Ministries
Round Three:
Anita Lo: SHARE: Self-Help for Women with Breast and Ovarian Cancer
Beau MacMillan: Space Coast Early Intervention Center
Jacques Torres: St. Jude Children's Hospital
Nate Appleman: Kawasaki Disease Foundation
Round Four:
Aaron Sanchez: Greater New Orleans Foundation
Amanda Freitag: God's Love We Deliver
Geoffrey Zakarian: The Kimmins Foundation
Maneet Chauhan: Clinton Global Initiative
Bonus: We asked Chopped host Ted Allen to share the charity he'd play for if he were in the contestants' shoes. He said he'd support the Point Foundation.
More posts from FN Dish Editor.
Similar Posts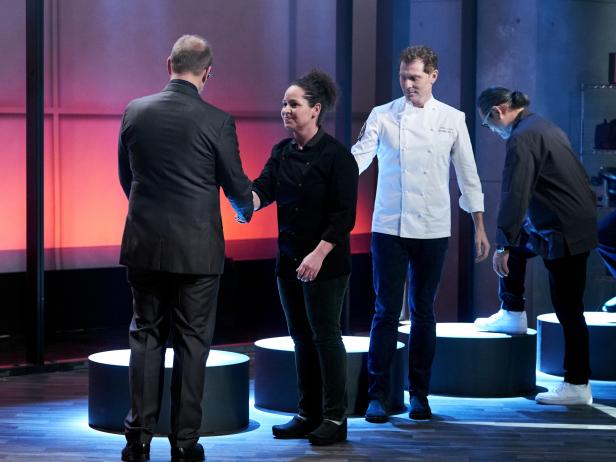 Get the latest details on the all-new series Iron Chef Showdown....