Celebrate Tortilla Chip Day by making amazing nachos with fresh fried or baked tortilla chips.
We're a little nacho crazy here (remember our Super Bowl nacho showdown?) so we're celebrating National Tortilla Chip day with a few fresh tortilla chip-making recipes and tips from our favorite FN chefs. Because the ultimate nachos are even better with the ultimate homemade tortilla chip!
Fry them up with Paula: Did you expect less from the queen of the fryer, y'all? Fried Tortilla Chips (made with peanut oil) are one of Paula's family favorites. See how she fries them up and makes a quick salsa.
Baked Chips with Marcela: Mexican Made Easy simplifies and often lightens up classic Mexican foods, so these tortilla chips are a guilt-free delight. More than that, the chips look crunchy and delicious, but are super easy to cook (they don't require a vat of hot oil). Get her recipe for Fresh Baked Tortilla Chips with Guacamole and watch Marcela bake them and mix up a quick guacamole.
Alton Makes Tortillas then Chips!: Because making fresh tortilla chips isn't enough, Alton makes fresh tortillas and then fries them up to make lime-flavored chips. The ultimate yumm!
More for Tortilla Chip Day:
How are you celebrating Tortilla Chip Day?
More posts from Kirsten Vala.
Similar Posts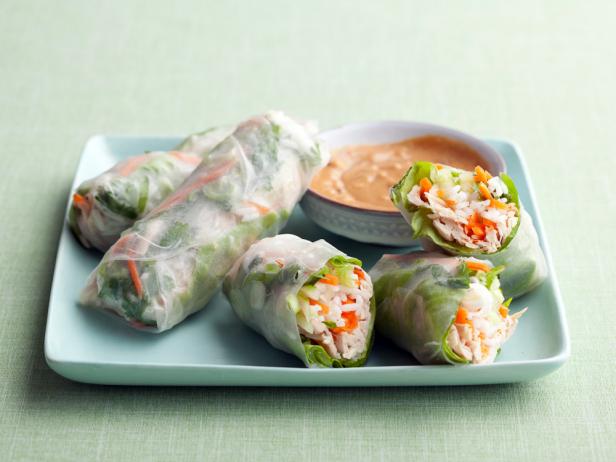 Once you start seeing heat waves outside, it's hard to even think about standing over a hot stove or oven. On those days, try turning to no-cook recip...