Chefs Anne and Robert brace themselves for their first tasting on Season Two of Worst Cooks in America.
After each elimination on Worst Cooks in America this season, chefs Anne Burrell and Robert Irvine share their candid impressions of the booted recruits with the FN Dish. Up first, it's Eric from Robert's Team and Lina from Anne's Team. These two barely survived day one. What went wrong?
Lina looks pretty proud of her plate, but the missing sauce was her downfall, says Chef Anne.
Anne on Lina: Lina never finished. She never got all the food on her plate. She butchered her chicken upside down—a couple of people started trying to take the breast off by going through the backbone. Erika did it too, but Lina didn't finish and that's why she had to go home. There was no choice. I think Lina was just smiley and happy and cheery, she was like "I just got back from my honeymoon." She was super sweet—I don't think she realized how intense it actually was. Everybody when we showed up was so excited. It wasn't until the first set of people got sent home that people realized how serious this is and actually how hard it is. Everybody kicked into gear after that.
Eric just didn't want to be there, says Chef Robert. Plus, his chicken with maraschino cherries scared the judges.
Robert on Eric: Eric, he didn't really want to be there. He was trying to save his bar business, but the attitude wasn't there. When he was doing things, it was haphazard. He didn't care about it. He didn't want to do it period. He was touching the chicken, then didn't wash his hands. He was like, "What do I care?" He'd already checked out before he checked in.
Who do you think should have been the first Worst Cooks recruit sent packing?
More posts from FN Dish Editor.
Similar Posts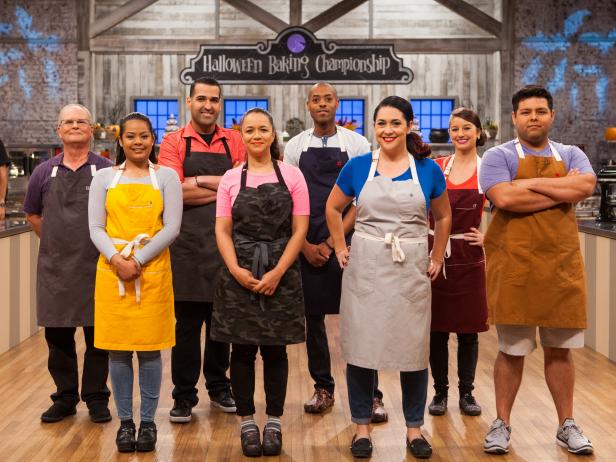 Get the details on the all-new season of Halloween Baking Championship, premiering on Sunday, Sept. 25 at 9|8c....