After a lighthearted burger challenge, the recruits had to prepare elegant meals for Chefs Anne and Robert. Erika and Anna ran into major problems.
After each elimination on Worst Cooks in America this season, chefs Anne Burrell and Robert Irvine share their candid impressions of the booted recruits with the FN Dish. This week, at the season's halfway mark, they bid farewell to Anna from Robert's Team and Erika from Anne's Team.
Erika surprised Chef Anne by coming a long, long way during her stint in boot camp.
Anne on Erika: At first, I wasn't taking her seriously. She started out making the bologna quesadilla and drawing hearts and flowers with spray cheese on Saltines. And then she actually got a lot better. She buckled down but would revert back sometimes.Erika actually did transform herself a lot. She'd been on Beauty and the Geek, so at first I thought, this girl is just about being on TV. And then I started to take her a little bit seriously. I gave her the benefit of the doubt, and she actually won a challenge or two. She made it halfway through.
Anna's first dish, a frittata cooked in inches of olive oil, earned her a nickname from Chef Robert.
Robert on Anna: Olive Oil Anna. She'd put a gallon of olive oil in everything. She's Italian and her mother told her she's not married because she doesn't know how to cook. Her mother, a great Italian cook, wouldn't let her in the kitchen. Anna got her act together and was pretty good by the end. She did very well; she got her station clear and she would work well, but then she'd mess it up, overcooking and over-seasoning. We had the one-on-one meal together. Oh, it was awful. She works long hours at the hospital; she still lives at home with her mother. It would be interesting to see if she's done any cooking since the show.
See what Anna and Erika are up to in their exit interviews. And don't forget to vote for your favorite Worst Cooks recruit in our Fan Vote, up to 10 times per day.
More posts from FN Dish Editor.
Similar Posts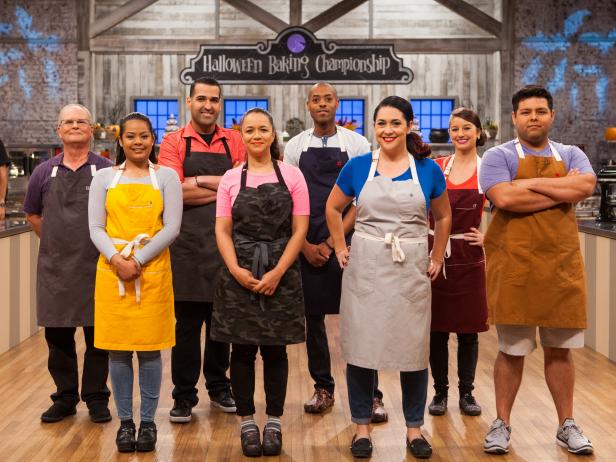 Get the details on the all-new season of Halloween Baking Championship, premiering on Sunday, Sept. 25 at 9|8c....