Know Your Cheeses
That's The Cheddar: Since everything tastes better with cheese, spread the word about how these 8 popular cheeses got their names. [mentalfloss.com via eatocracy.cnn.com]
Food Pyramid Controversy: A nonprofit doctors' group is suing the U.S. Department of Agriculture and the U.S. Department of Health for failing to recognize a vegetarian alternative to the traditional food pyramid. The organization claims that the pyramid "recommends meat and dairy products despite overwhelming evidence that these foods are unnecessary and unhealthy." [latimes.com via newyork.grubstreet.com]
Really Really Old Wine Discovered: What's thought to be the earliest example of a wine-producing facility has been found in Armenia, the BBC reports. Scientists found grapes and dozens of dried vines from 6,000 years ago in one of cave, as well as a basin where workers could stomp the grapes with their feet. [bbc.co.uk]
What All Restaurant Websites Share: Is this the real reason we get so excited to go out to eat? And here we thought it was because it meant no cleanup. [mcsweenys.net]
Here's our round-up of food news, trends and happenings across the web. Check back for more, and tell us what else you're loving in the comments.
More posts from Julia Simon.
Similar Posts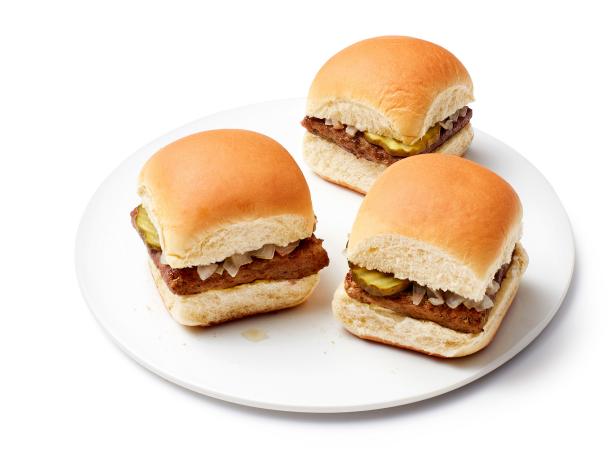 Food Network Magazine asked the test kitchen to re-create some of Americas most beloved burgers, so you can have a taste of your favorite anytime, any...