Every Saturday morning in January, Sandra Lee teams up with the FN Dish to bring you budget-friendly tips for creating delicious dishes and meals for your family. From the supermarket to the stove, she'll help you stretch every dollar and minute.
This week, Sandra's tips are all about smart shopping strategies. Read on, then hit the grocery store!
1. Grocery stores put higher priced pre-packaged meat on top for hasty consumers. Look underneath and save.
2. Don't forget your reusable grocery bags. Many stores will give you a $0.05 credit per bag used. 
3. Avoid convenience items like pre-chopped fruits and vegetables and the pre-package deli meats and cheeses. You pay extra for the convenience.
4. Buy generic! Store brands are typically 20-30% less expensive than name brand items.
5. Make menu-planning a routine and save money on spontaneous spending and too many trips to the grocery store.
Want more tips? Sandra's shows are full of 'em. Catch Money Saving Meals on Saturdays at 9am/8c and Semi-Homemade Cooking on Sundays at 11:30am/10:30c.
More posts from FN Dish Editor.
Similar Posts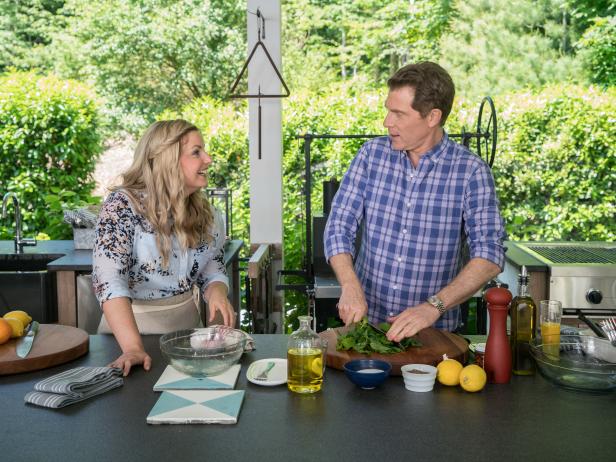 Get the latest details on the all-new series, The Bobby and Damaris Show....