2010 is drawing to a close, and many of us may find ourselves looking back over the year at goals achieved, trials overcome, times spent with friends and family and – if you're anything like us – meals eaten. We've pulled together your favorite recipes from the past year in one place, so if you're looking to revisit a beloved mac 'n cheese dish or you're searching for the ultimate chocolate chip cookie, look no further; we've got you covered! As a little taste, here are five of my favorite recipes from the roundup.
Paula's irresistible French Toast Casserole can be pulled together ahead of time, and then popped in the oven for an early-morning treat. Waking up to the sweet, cinnamon smell of the baking casserole is a real pleasure, as the 1,346 reviewers can attest to!
Meatloaf is a tried-and-true classic, a comfort food tradition for many. Messing with that sort of thing can be risky, but Alton changes up the flavors in his Meatloaf with skillful aplomb, punching up the spice mixture with cayenne and chili, and adding cumin and hot pepper sauce to the glaze. A no-fail, knockout recipe for meatloaf novices and masters alike – as evidenced by the 432 rave reviews.
Tyler uses fresh, high-quality ingredients to turn this simple dish into something extraordinary, which some fans have deemed "the ultimate" in Chicken Parmesan. Aromatic basil, juicy tomatoes, salty olives and creamy buffalo mozzarella perfectly accompany the crisp, breaded chicken.
Roasting vegetables is a great and healthy way to bring out their flavor without the need for lots of extras – Ina adds only a little good-quality olive oil, salt and freshly ground pepper to her Brussels Sprouts. Sprouts in general may have a mixed reputation, but clearly Ina's recipe is a hit with her fans; it has a winning 5-star rating. The end result? A deliciously tender, slightly caramelized side dish.
Cupcakes are great ways to make sure each person gets their own bite of something sweet, and Paula's red velvet cupcakes are sure to charm. Topped with tangy cream cheese frosting and garnished with chopped pecans and fresh raspberries, they're a confectionery dream come true.
If you want a little more visual stimulation before you get to cooking (and really, who wouldn't?), head over to our Top Recipes of 2010 photo gallery for 30 mouthwatering dishes. For even more ways to celebrate what's been a fantastic year, take a look at all of the Top 50 Recipes of 2010.
More posts from Kate Andersen.
Similar Posts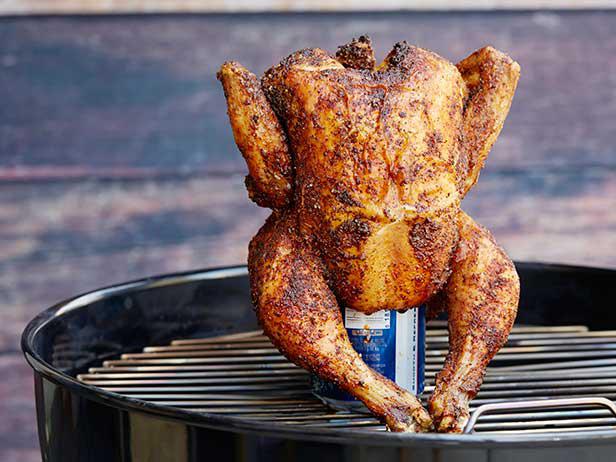 This clever grilling technique is easy enough to perfect even on your first try making it....