Don't cry over melted ice cream.
Reading through Food Network Magazine's 50 Holiday Drinks booklet, you'll notice a couple of recipes that call for melted ice cream.  Homemade eggnog usually requires making a custard, which isn't difficult to do, but takes time and makes a lot of cooks nervous. Melting a good-quality ice cream is a great time-saving technique that can give you the same rich, luscious end-product as making custard from scratch.  In the booklet, you'll find a French Vanilla Eggnog (recipe #16), but with the same combination of liqueurs, you could easily replace the French vanilla ice cream with coffee or chocolate ice cream. And with a little tweaking, such as replacing the crème de cacao with amaretto, you could push the limits even further by using a festive, seasonal ice cream flavor like pumpkin pie. Choose a couple of your favorite ice cream flavors and see what kind of fancy eggnogs you can come up with . . . have fun with it!
French Vanilla Eggnog from 50 Holiday Drinks
Whisk 3 cups milk, 6 tablespoons sugar and 1 teaspoon nutmeg in a pitcher or punch bowl; whisk in 4 ounces each brandy and rum, 2 ounces crème de cacao and 3 cups melted French vanilla ice cream.
By Andrea Albin, Recipe Tester, Food Network Kitchens
More posts from Food Network Kitchen.
Similar Posts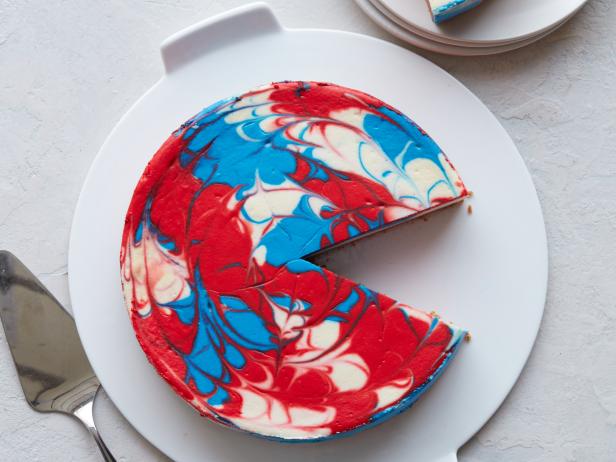 This week, our social feeds were inundated with red, white and blue....