Calico Potato Latkes from Food.com
If you like hash browns, you will love latkes (also known as potato pancakes).  Savory and warming, latkes are fried pancakes made from grated potatoes and other vegetables. From the seemingly infinite number of variations on this classic Hanukkah dish, here are some of our favorite recipes:
Calico Potato Latkes from Food.com incorporate carrots for color and flavor, and taste as good as they look. Top them with green onion-studded sour cream or your favorite applesauce.
Alongside a big salad or bowl of soup, Sweet Potato and Parsnip Latkes with Chunky Five-Spice Applesauce make a special weeknight dinner. The earthy vegetables provide a perfect contrast to the sweet and spicy applesauce.
Savory squash and onions form a delicious base for vegetarian-friendly Butternut Squash Latkes from Food2.com. This healthier twist on tradition is also baked, not fried.
From the CookingChannel.com, the holiday flavors of cinnamon and orange come together in the Brass Sisters' Sweet Sweet Potato Latkes, dusted with powdered sugar and served as a special dessert.
Learn more about how potato pancakes are made in a short clip from The Secret Life Of…Pancakes shot in Milan's restaurant in Brooklyn, New York.
For more Holiday recipes and ideas, visit FoodNetwork.com/holiday.
More posts from Diane Kolack.
Similar Posts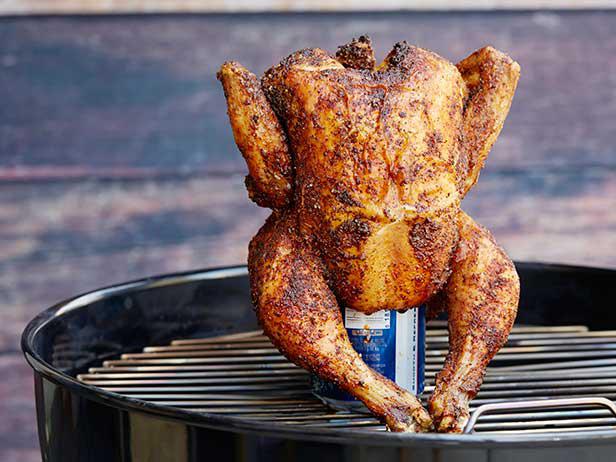 This clever grilling technique is easy enough to perfect even on your first try making it....