Artist Angela Matteson of Columbus, Ohio, conjures a whimsical holiday mixer: Santa, his reindeer, and a frozen frappe worthy of sharing. Click the image to expand it.
The Dish is teaming up with Nate Padavick and Salli Swindell, founders of They Draw and Cook, all December to share holiday recipes drawn by artists and inspiring all sorts of seasonal cooking with Food Network chefs. Each day, stop by the Dish for a new drawing and Nate and Salli's liner notes about the illustrations and the artists. Tell us which you like and why. A dollop of this, a dash of that and some talent add up to interesting ideas in the kitchen. Visit theydrawandcook.com for more recipes showcased as art.
What could possibly be cuter than the idea of Rudolph whipping up a batch of delicious mango frappés for his coworkers and boss? Artist Angela Matteson tells us, "This is something I invented a few weeks ago. I thought mango and cinnamon might make a nice taste combo, and it quickly became one of my favorite treats. I only use a splash of milk to keep it thick, and blend it until it becomes like ice cream. I add some vanilla protein powder, and it's a great breakfast I can take to work with me, or a pick-me-up treat anytime." And, of course, the extra shot of protein is essential for the long night these guys have ahead of them!
See more illustrated recipes for holiday sweets today on They Draw and Cook, and check out more festive drink recipes here on FoodNetwork.com:
—Nate Padavick & Salli Swindell from They Draw and Cook.
More posts from npadavick.
Similar Posts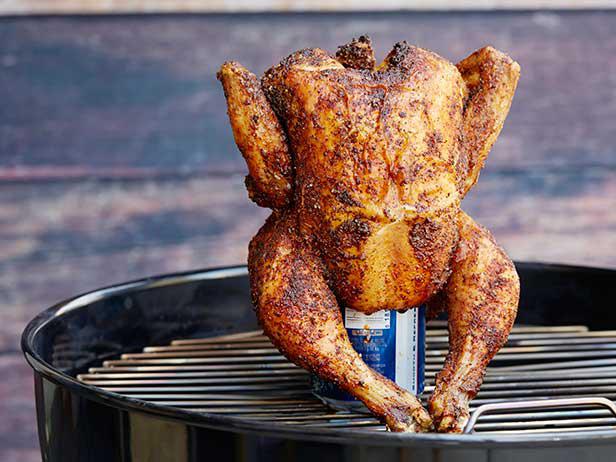 This clever grilling technique is easy enough to perfect even on your first try making it....