Artist Silvia Sponza from Milan, Italy, pieces together a perfect panettone and sandwich ideas for your holiday celebration. Click the image to expand it.
The Dish is teaming up with Nate Padavick and Salli Swindell, founders of They Draw and Cook, all December to share holiday recipes drawn by artists and inspiring all sorts of seasonal cooking with Food Network chefs. Each day, stop by the Dish for a new drawing and Nate and Salli's liner notes about the illustrations and the artists. Tell us which you like and why. A dollop of this, a dash of that and some talent add up to interesting ideas in the kitchen. Visit theydrawandcook.com for more recipes showcased as art.
This recipe is just begging to be the center of the party. Not only is this illustration a work of art, but so is the recipe for eggy holiday bread and a massive appetizer sandwich to make with it. Artist Silvia Sponza says that "Gastronomic Panettone is a typical appetizer for Christmas or New Year's dinner in Milan" and that she made this for her family last Christmas. If this, Silvia's second recipe for They Draw and Cook, is the appetizer, can you imagine what the main course is like? Silvia is quite an amazing illustrator–her work, like the panettone extravanza she created, builds layer upon layer of visual interest and delight.
See more illustrated recipes for holiday treats today on They Draw and Cook, and check out panettone recipes here on FoodNetwork.com:
—Nate Padavick & Salli Swindell from They Draw and Cook.
More posts from npadavick.
Similar Posts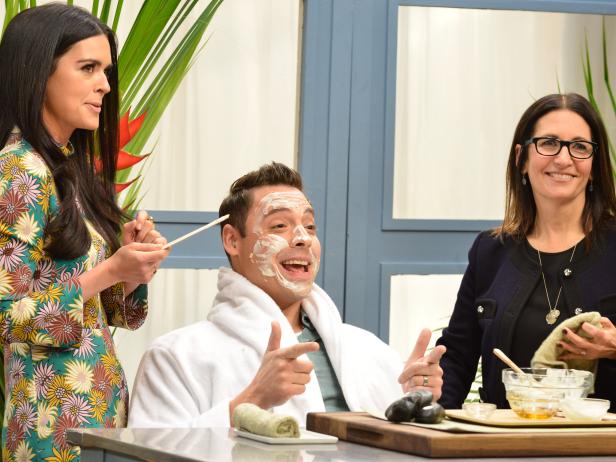 You don't have to travel somewhere exotic to make the most of your time off....