Artist Kasia Glowa from Cracow, Poland, creates the scents of fruit and spice in an illustration. Click the image to expand it.
The Dish is teaming up with Nate Padavick and Salli Swindell, founders of They Draw and Cook, all December to share holiday recipes drawn by artists and inspiring all sorts of seasonal cooking with Food Network chefs. Each day, stop by the Dish for a new drawing and Nate and Salli's liner notes about the illustrations and the artists. Tell us which you like and why. A dollop of this, a dash of that and some talent add up to interesting ideas in the kitchen. Visit theydrawandcook.com for more recipes showcased as art.
Simple images and simple ingredients can lead to complex looks and flavors. In this illustration by Polish artist Kasia Glowa, we adore the combination of the beautiful renderings of each ingredient, and we admire the lovely watercolor lettering and the scratchy graphite arrows. Just look at that pear on the right…doesn't it look delicious? This must make the house smell wonderful. And the fruit and spice–on their own or over ice cream or pound cake–must taste spectacular.
See more illustrated recipes for holiday sweets today on They Draw and Cook, and check out desserts that celebrate spiced fruit here on FoodNetwork.com:
—Nate Padavick & Salli Swindell from They Draw and Cook.
More posts from npadavick.
Similar Posts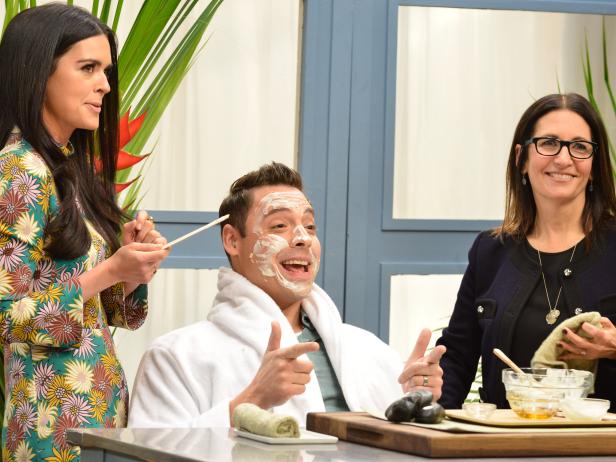 You don't have to travel somewhere exotic to make the most of your time off....