It's time for 12 Days of Cookies, FoodNetwork.com's annual cookie swap. Each day visit us here on the Dish for a peek at new holiday cookies, party-planning tips and top techniques for rolling, spooning, slicing, baking and decorating delicious sweet treats to give – or keep – from favorite Food Network chefs. Then visit Cooking Channel's blog for great takes on holiday baking from Cooking Channel chefs and Food People alike – cookies by the dozen to celebrate all season.
Think of these as a friendly holiday squeeze from Giada De Laurentiis. A batch of her light and citrusy Lemon Ricotta Cookies with Lemon Glaze offers enough cookies for an easygoing finish to an indulgent meal as well as a delightful chilly-afternoon snack with a steaming cup of tea.
Nodding to her love and expertise in all things Italian, Giada stirs up a mixture of ricotta cheese that includes both lemon juice and zest to give the cookies a seasonally bright, delicate flavor. They're finished with a glossy sugar glaze, also spritzed with lemon. Pucker up!
Get Giada's recipe and check out our 12 Days of Cookies package for many more holiday treats. Then tell us what you're baking.
Melanie Rehak, author of Eating for Beginners, has been baking cookies since she was old enough to climb onto the kitchen stool. She and her family are partial to Zimtsterne—cinnamon stars—for the holidays, but love cookies of all kinds all year long.
More posts from Melanie Rehak.
Similar Posts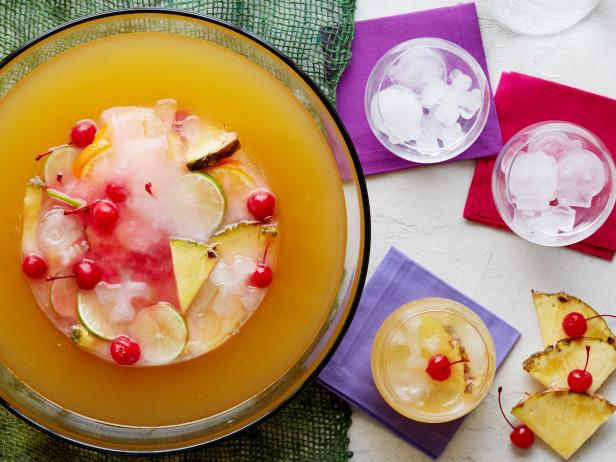 From formal events to backyard barbecues, punch is a party favorite for the ages....