We're teaming up with other food and garden bloggers to host Fall Fest 2010, a season-long garden party. Each week we'll feature favorite garden-to-table recipes and tips to help you enjoy the bounty, whether you're harvesting your own goodies or buying them fresh from the market. To join in, check out awaytogarden.com.
With Thanksgiving fast approaching, it's time to seriously ponder sweet potato sides. What will it be this year – mashed, baked, stuffed or smashed? Here are some top recipe picks from Food Network chefs.
Tyler's Stuffed Sweet Potatoes with Pecan and Marshmallow Streusel (pictured above)
This twice-baked potato has everything: fresh sweet potatoes, toasted pecans, a touch of cinnamon and, of course, melted marshmallows.
Bobby's Smoked Chile Scalloped Sweet Potatoes
For a twist on tradition, Bobby makes a spicy and sweet version of scalloped potatoes sure to wow a crowd.
Paula's Sweet Potato Balls
In over-the-top Southern style, Paula covers large marshmallows in mashed sweet potatoes, rolls them in coconut and bakes. This super sweet side could double as dessert!
What's your favorite Thanksgiving sweet potato side? Shout it out in the comments, or share your favorite recipes on Twitter at #fallfood.
More Favorite Sweet Potato Dishes with Friends and Family:
More Fall Fest Picks:
More posts from Kirsten Vala.
Similar Posts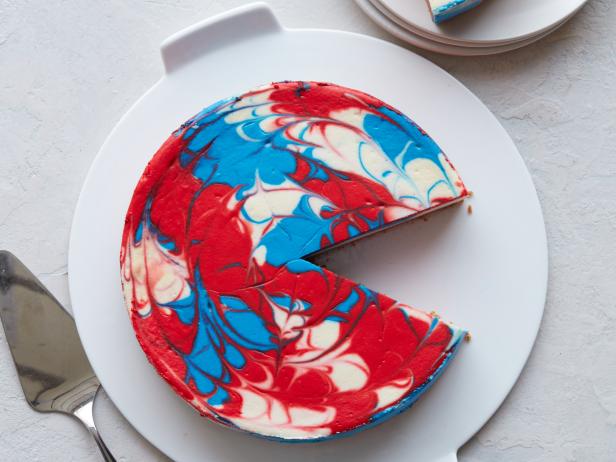 This week, our social feeds were inundated with red, white and blue....