Gingerbread Cookies from FoodNetwork.com
Are you having visions of sugarplums dancing or hallucinations from too much turkey? There's no denying that the holiday season is already in full swing. Make this year easier with a cookie swap—a great way to try new recipes without having to bake them all yourself. We've chosen some of our favorite recipes for cookie-swapping and invite you to gather some friends and share the fun.
Animal crackers began as edible ornaments, sold in Philadelphia in the late 19th century. Giada's simple Animal Sugar Cookies are probably quite a bit tastier and definitely more colorful. Appease your flock with a batch: They're perfect to eat, share or hang on the tree.
Believe it or not, Paula Deen has put a healthy twist on classic Peanut Butter Cookies, just in time for those sugar-free cookie lovers on your list. And for a treat less traditional, try the winning recipe from Emeril's Cookie Contest, Chris' Kicked Up Spicy Walnut Chocolate Chip Peanut Butter Cookies. This cookie literally has something for everyone.
If baking is not your thing, Cooking Channel's Michael Chiarello has you covered with No Bake Chocolate Amaretto Cookies.  Or, visit Food.com for No-Bake Chocolate Oatmeal Cookies. Both recipes come together in a matter of minutes and set in the refrigerator.
For a sweet adult treat, whip up some Limoncello Cheesecake Squares or Boozy Blondies from Food2.com to share. There's nothing like a cookie to melt away the stress of all that holiday shopping.
Sign up for the Food Network's 12 Days of Cookies newsletter and get a baker's dozen new cookie recipes, one per day starting today.
More posts from Diane Kolack.
Similar Posts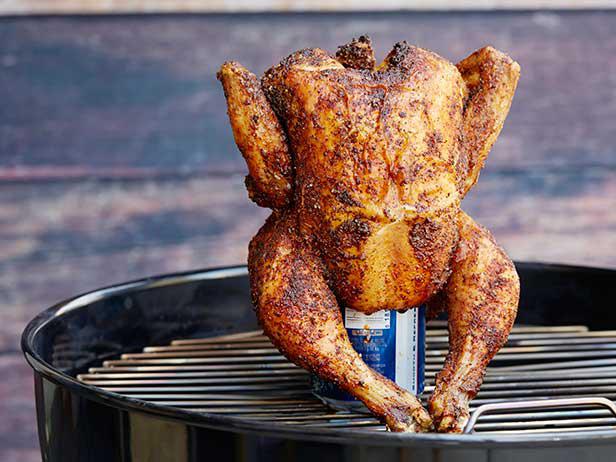 This clever grilling technique is easy enough to perfect even on your first try making it....