Champagne Risotto from FoodNetwork.com
The key ingredient to a great date night at home is a little bit of imagination. Make cooking together part of the fun with a creative adventure featuring romantic recipes.
Start your special evening with a champagne toast, and set aside some bubbly for Giada's Champagne Risotto with tender asparagus and crisp pork. Asparagus has long been considered an aphrodisiac. According to an old French tradition, bridegrooms prepared for their wedding night by eating three different asparagus dishes on the previous evening.
While your risotto is heating up, cool off with this Melon and Prosciutto appetizer. Luscious melon is kissed by a touch of berry syrup and wrapped with prosciutto in a near perfect combination of salty and sweet flavors. This is as much fun to assemble as it is to eat.
Rachael Ray's quick cooking Garlic-Buttered Sliced Steak with Onions makes a mouthwatering main course. Believe it or not, garlic has a reputation for stirring up passions. Long ago, Tibetan monks were not allowed to enter the monastery if they had eaten garlic for exactly this reason.
And for dessert, nothing is more romantic than sharing a dish of Chocolate Orange Mousse with Raspberries. This simple yet indulgent recipe from Sandra Lee is the perfect ending to a fantastic meal made better together.
More posts from Diane Kolack.
Similar Posts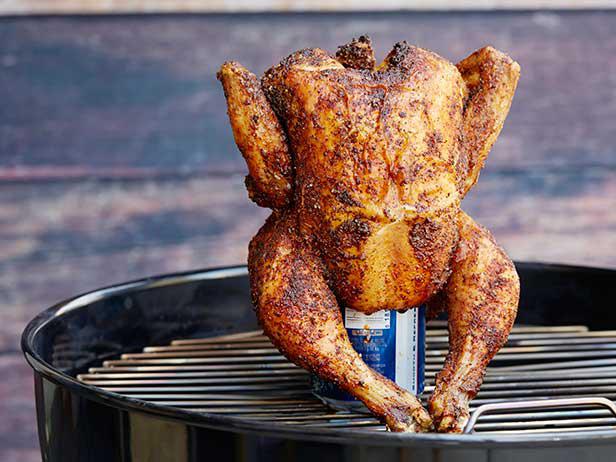 This clever grilling technique is easy enough to perfect even on your first try making it....