It's hard to believe that Halloween is almost upon us! Whether you plan on trick-or-treating with the kids or celebrating with more experienced Halloweeners, these frightfully festive drinks will get every ghost and goblin in the spirit.
Claire Robinson's Dark and Spooky (pictured above)
Claire's take on the classic dark and stormy mixes ginger ale and dark rum. The recipe calls for black decorating sugar and gummy spiders — who knew arachnophobia could be so fun?
Put this potent potion to the test: Claire's Dark and Spooky
Vampire Fruit Cider
This fruity take on traditional hot cider is best served warm. Serve it this weekend — vampires young and old will love this non-alcoholic cider's bright red hue.
Take a stab at this recipe: Mulled Cranberry-Apple Cider
Candy Corn Cordials
Candy corn-infused vodka and orange liqueur give this posh little cocktail a classic Halloween feel. Garnish each glass with a few extra orange-and-yellow candies.
Try this shockingly chic spirit: Candy Corn Cordials
Warm "Redrum" Cocktails
In Stephen King's novel The Shining, the word "redrum" (murder spelled backwards) is used repeatedly as a plot device. This Halloween, make your own "redrum" by mixing up a batch of hot buttered rum and adding a few drops of red food coloring.  The color might send chills up your spine, but the hot, spicy punch will warm you up again.
Try this killer recipe: Rachael Ray's Hot Buttered Rum
Witches Brew With Wormy Ice Cubes
Witches brew is must for Halloween parties. This brew utilizes gummy worms, dry ice and a cauldron as freaky finishing touches for your next haunted house.  Leave out the vodka for a kid-friendly punchl.
Sample this sinister drink: Witches' Brew With Wormy Ice Cubes
TELL US: Which drinks are going to make your haunted house a monstrous hit?
-By Danielle Elliott
Get more creepy cocktails and spook-tastic treats from our Halloween extravaganza:
More posts from Guest Blogger.
Similar Posts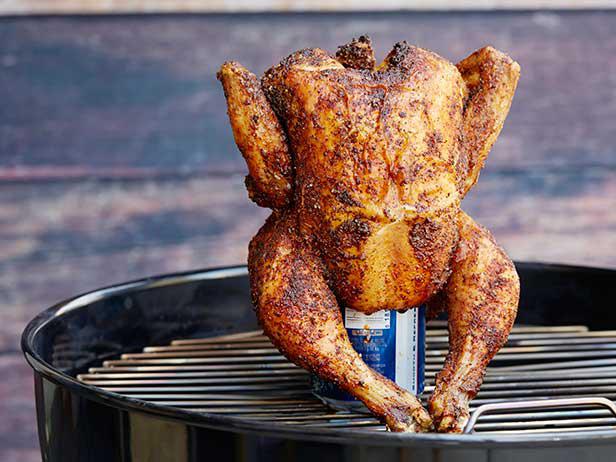 This clever grilling technique is easy enough to perfect even on your first try making it....