Two Next Food Network Star winners ham it up on Guy's set in L.A.
Guy's Big Bite is back with all new episodes starting this Sunday, and that's season 6 Next Food Network Star winner Aarti Sequeria hanging out with him on set. You'll see her "stopping by" on Sunday's episode—and no, this was not staged!
Guy's show was filmed in Los Angeles this year so he could be closer to his California home, and one morning L.A. native Aarti decided to stop by to say hello to him and the production team. They'd met during NFNS season 6 and got along instantly. Before she knew it, Guy had asked Aarti to cook with him on camera.
Sunday's show is all about one of Guy's favorite activities: Tailgating. We know Guy is a major Raiders fan…does Aarti also have football loyalties? Don't miss Guy's Big Bite this Sunday at 11am/10c to catch the two Star winners making game day grub.
More posts from Sara Levine.
Similar Posts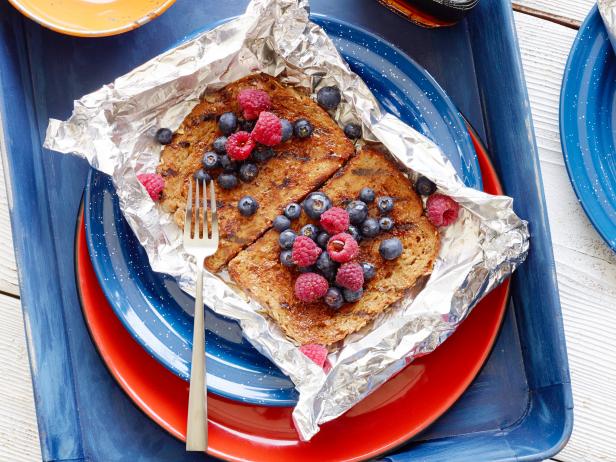 Maximize you're time outside this summer and grill up amazing breakfasts, lunches and desserts!...