Fans who took advantage of the VIP travel package for the Food Network New York City Wine and Food Festival earlier this month were treated to a special VIP tour of the Food Network Kitchens and a cocktail party with two of Food Network's brightest stars, Melissa d'Arabian and Aarti Sequeira.
Fans were eager to share their kitchen success stories and exchange secrets for cooking for a family and on a budget of with the host of Ten Dollar Dinners.
Aarti had just finished filming season 2 of her new show, Aarti Party, and was full of energy and gratitude for the fans who helped her get to where she is. Aarti and Melissa signed photographs for each member of the VIP group – and many were dedicated to younger relatives who are aspiring chefs.
The event was catered by the Food Network Kitchen chefs, who, led by Executive Chef Rob Bleifer, prepared an impressive menu consisting of the following savory snacks:
Sushi Rice Cakes With Eggplant, Miso, Shiitake & Shisho Leaf
Gougeres With Serrano Ham, Quince Vinaigrette & Micro Arugula
Shrimp Cocktail With Moroccan "Cocktail" Sauce
Seared Strip Loin With House-Made Steak Sauce
Pork Manchego Meatballs With Piquillo Pepper Sauce
Arctic Char Crudo With Mustard Oil, Micro Arugula & Doritos-Dashi Pearls
Magret Sliders With Fig Mostarda
Huitlacoche Arepas
Interested in being a VIP at the Food Network South Beach Food and Wine Festival on February 25-27? Get your tickets now!
More posts from Michelle Buffardi.
Similar Posts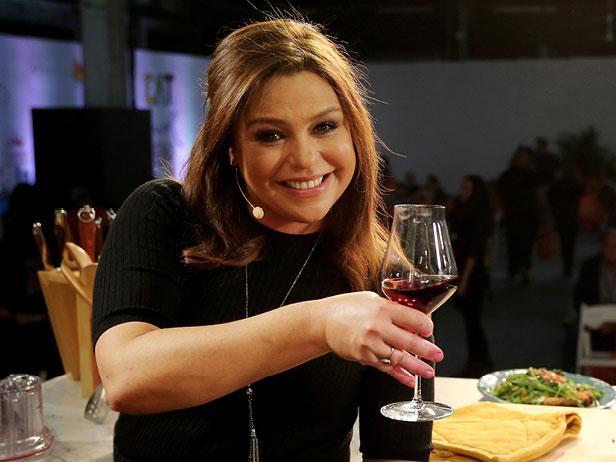 Ticket sales for the New York City Wine & Food Festival are now open. Browse all the events, and purchase tickets for all your favorites online. ...