Just as important as the question, "What are you dressing up as for Halloween?" is "What are you dressing your cupcakes up as for Halloween?" Take a break from your last-minute Halloween prep and get inspired by some of the best-dressed Halloween cupcakes out there.
Simply decorated but still wonderfully festive, these little cakes from the Food Network Kitchens chefs are flavored with a secret ingredient: root beer.
Full moon cupcakes decorated with milk chocolate bats from Iheartcuppycakes — go for the full effect and surround your treats with faux cobwebs.
These wicked delicious witches from the Food Network Kitchens are made from chocolate cupcakes topped with peanut butter-cream cheese frosting.
Creepy, crawly, chocolate-y spiders sit atop a vanilla cupcake made by notmartha, check out her blog post for an easy-to-follow decorating how-to.
Got sweets on the brain? Top a blood-red cupcake with gray matter for a smartly spooky sweet.
Need more inspiration? Check out Tiffin Tales for 5 more creative cakes, like these graveyard and owl cupcakes.
Great cakes to start with:
Tell us about the creepiest treat you made this Halloween!
More posts from Michelle Buffardi.
Similar Posts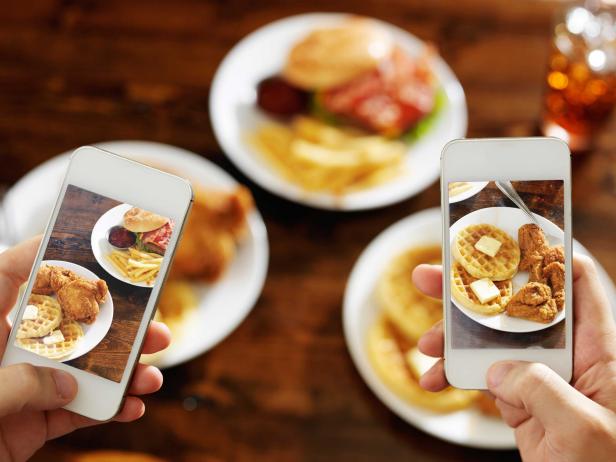 Artificial intelligence can now help you get the recipe for a dish just by uploading a photo of it....