Extra Veggies? Make Frittata!
7 Ways to Savor the Last Bite: Salon.com reports that we toss up to a quarter of our food, and while the dumpster divers seek to save said discarded goodies, there are measures you can take before food hits the trash. Did you know you could freeze milk? Hello, homemade ice cream! Will frittatas be your new best friend? Thanks, leftovers we didn't quite know what to do with! How do you make the most of your food? [salon.com via eater.com]
Incredible Edible Art: Artist Carl Warner dreams up florid landscapes that have garnered comparisons to 16th century Italian painter Giuseppe Arcimboldo. His tools, however, aren't oil and canvas – they're foods. Cereals and nuts and cinnamon sticks make a dreamy fall evening while raw meats are peaks of a Wild West scene. Catch a sneak-peak of his exhibition, which hits London this week. [The Guardian via eatocracy.cnn.com]
Dollar Menu: Speaking of incredible pictures, Jonathan Blaustein set out to capture what foods he could buy for a single dollar after observing astounding price discrepancies amongst cheeseburgers. His photo project, "The Value of a Dollar," depicts snaps of foods worth 100 pennies (in the state of New Mexico) – everything from a single grapefruit, a whole loaf of white bread, one pinch of saffron, 10 organic blueberries, and, presumably the stuff he "left outside for the birds, dogs and coyotes," potted meat. [New York Times]
Here's our round-up of food news, trends and happenings across the web. Check back for more, and tell us what else you're loving in the comments.
More posts from Julia Simon.
Similar Posts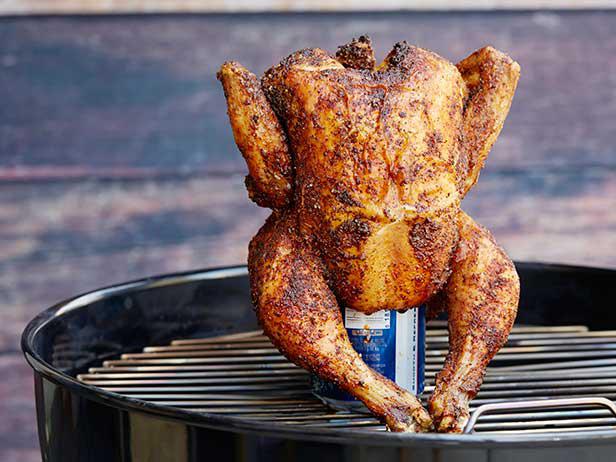 This clever grilling technique is easy enough to perfect even on your first try making it....