Bacon-Wrapped Everything: So Last Year?
Bye Bye Bacon? The Wall Street Journal traces the popularity of bacon from an everyday breakfast food to a cooking super-trend, and one that's about to sizzle out fast. "It's been overplayed so much and my taste buds are tired of it," Boston chef Ken Oringer tells the WSJ. So he, alongside a growing number of other cooks, has started replacing beloved cured pork for new flavor boosters, like smoked salt, Indian spices and shitake mushrooms. Just how seriously are some taking the self-imposed bacon ban? Oringer reportedly ordered a pastry chef to melt down her bacon bon bons into mole sauce for the staff only.  [Wall Street Journal via eater.com]
Gardens are the New Bacon: According to a survey by the National Restaurant Association, the latest trend in the food industry is restaurant gardens. NPR reports that more and more spots are growing their own goodies in an attempt to control the quality of food and what ends up on the menu. And as for patrons? "It's a benefit knowing the food you're eating is grown 20 feet from the kitchen without pesticides or artificial fertilizers," one Michigan restaurant-goer told NPR. "The scene, the beautiful colors when everything is ripe, and the way the gardens are laid out — [there's] a beauty [to] it." [NPR via eatocracy.cnn.com]
New Blog Favorite: Who doesn't love a good illustrated book? And what about cookbooks? The best! So here's where things get awesome: theydrawandcook.com combines recipes and imaginative artwork into one culinary fairytale. From a mojito infographic to an apple cider comic to a cartoony Yorkshire pudding, the recipes are as varied as their accompanying illustrations, and you can even submit your own pretty recipe renderings. [theydrawandcook.com]
The Way We Eat Now: Newsweek.com lists the 10 monumental things that account for Americans' eating habits, tracking the evolution from early immigration through organic farming. Sandwiched in between are Julia Child, 750-pound microwaves, food-focused television programming (hey, that's us!), and a spoonful of other easy-to-digest nuggets from history. Anything missing? [newsweek.com]
Here's our round-up of food news, trends and happenings across the web. Check back for more, and tell us what else you're loving in the comments.
More posts from Julia Simon.
Similar Posts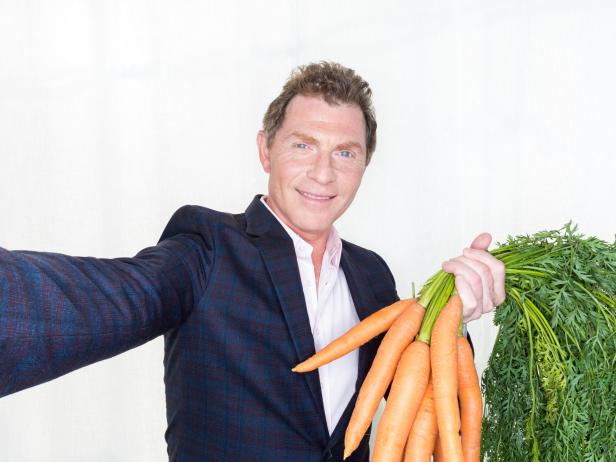 Food Network star Bobby Flay is no stranger to the idea that people want to eat more fruits and vegetables....