Halloween Has Tricks, But, Historically Speaking, Few Treats
The Candy Land Before Time: Turns out candy and Halloween haven't always been BFFs; in fact, bite-sized sugary treats were only doled out after coins, nuts, seasonal fruits, cookies and a slew of other trinkets until about 1950. Read up on their rocky road to a love that's good and plenty. [The Atlantic]
Redesigning the Vending Machine: In order to plop out those healthy fruits and veggies, vending machines are getting a makeover. The new vending vats support two temperature zones, feature a landing pad (or "retrieval bin") for bruise-inclined bananas, and some of its produce will come in special packaging to seal in freshness. [Wall Street Journal]
A Very Large Toast Portrait, Indeed: The world's most enormous toast mosaic has been created, and it's comprised of a mere 9,852 slices of bread. U.K.-based Laura Hadland recruited 40 friends and 9 toasters for the 32'x42' portrait of her mum-in-law, Sandra Whitfield. "It was certainly a massive shock," Whitfield gushed to the Daily Mail of her 50th birthday present. "I love toast, but it feels very strange seeing my face made out of it." [dailymail.co.uk]
New Blog Fave: Underhill Lounge Shaken, stirred, up, with a twist – no matter how you like your cocktail, there's a smart one awaiting you at this blog. While some posts start out with a warning ("dangerous cocktail geekery ahead!"), we wager all the sips featured here will go down smooth. [underhill-lounge.flannestad.com]
Here's our round-up of food news, trends and happenings across the web. Check back for more, and tell us what else you're loving in the comments.
More posts from Julia Simon.
Similar Posts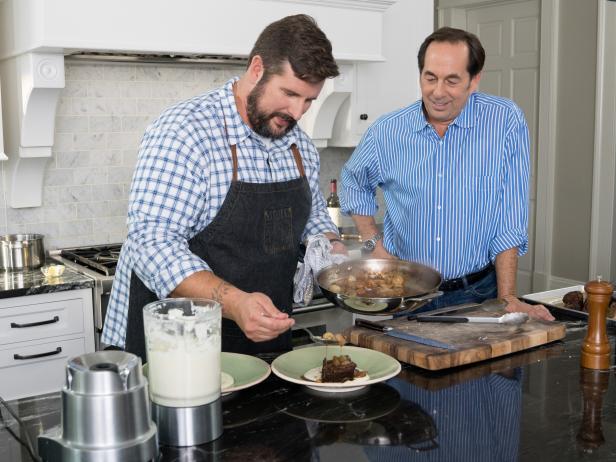 Daniel starts by searing the ribs until they're deeply browned and caramelized so the final dish tastes extra meaty....