I was fortunate enough to attend "Rock 'n' Roll with Morimoto and Friends: A Sushi Singing and Karaoke Soiree" at the prestigious Harvard Club for the New York Food and Wine Festival. In a word, the event was superb combining two of my favorite loves – sushi and Karaoke!
The evening began with the masterful Morimoto skillfully carving up the largest tuna I had ever seen. In a flash his entire team created delicate pieces of white rice sushi including avocado, wasabi, cucumber, nori and the precious pink fish. After Morimoto's exciting show I dove into the exquisite fresh fish bites presented by local New York City restaurants. Here are a few of the outstanding highlights.
Roy's Hawaii featured an "All Island" big eye carpaccio with a peppery parmesan, Kalamata olive arrare, and an edamame tapenade. The sharp bite of the cheese with the tenderized big eye tuna was an unexpected mix of flavors balanced with a bit of lemon juice.
Next I devoured a colorful rainbow of fresh crab, avocado and spicy corn nuts wrapped in a purple potato presented by Bar Paya. The crispy corn nuts and smoothly molded potato perfectly showcased the sweet crab.
Marcus Samuelsson serving up mini crab tacos
As the night progressed I had the pleasure of meeting the gracious Marcus Samuelsson . He was personally serving up mini crab tacos and silky soba noodles from the newly opened Red Rooster.
Matsuri presented a killer Kumamoto oyster dressed up with yuzu ice, seaweed salad and soy vinaigrette. The marvelous shellfish shined with the icy textures that would make any oyster lover swoon.
Finally I indulged myself by snapping a pic with Food Network's veteran chef Ming Tsai from Blue Ginger. He served sweet black rice sushi and cured salmon with sweet syrupy soy and miso sauce.
As the party came to a close the crowd was sent off with none other than Morimoto and a few of his friends singing the nineties classic Poison by Bell Biv Devoe. If only all sushi meals ended with classic Karaoke!
—Reena Mehta
More posts from rmehta.
Similar Posts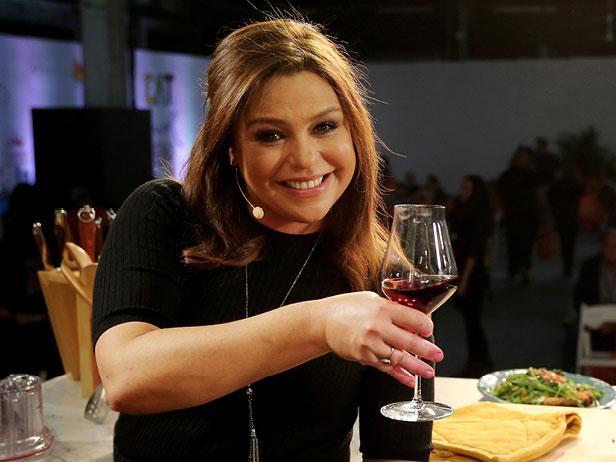 Ticket sales for the New York City Wine & Food Festival are now open. Browse all the events, and purchase tickets for all your favorites online. ...