People's Champ Bobby Flay's Winning Burger, Photograph by Thomas Censani
This year's New York City Wine and Food Festival's burger battle was a massive face-off featuring over 20 chefs in an old warehouse in Brooklyn, with Bobby Flay's nacho-style burger taking the people's choice award. (If you're inspired, browse our collection of Bobby's best burger recipes.)
Bobby and Chef Capon Mix It Up, Photograph by Thomas Censani
Last year's people's choice award winner, Lure Fish Bar's chef Josh Capon, got an earful from Bobby during the battle.
Chef Capon Shows Off His Burger, Photograph by Thomas Censani
Winning Burger from Shake Shack, Photograph by Thomas Censani
This year's judge's pick was a cheeseburger from Danny Meyer's NYC-based Shake Shack. Unlike some of the more offbeat burgers some of the chefs created, the winning burger was a classic.
The Tobacco Factory was packed with burger enthusiasts enjoying the feast.
Food2.com's Spike, Photograph by Thomas Censani
Also competing was Good Stuff Eatery chef Spike Mendelsohn, with a banh mi-style burger. You can see the former Top Chef contestant on our sister site Food2.com.
Spike's Banh Mi Burger, Photograph by Thomas Censani
The Good Stuff Burger had pickled carrot, daikon, cilantro and hot sauce and was accompanied by an espresso milkshake.
Melissa d'Arabian at Burger Bash, Photograph by Thomas Censani
Not every chef at the Bash was manning the grill. Melissa d'Arabian joined the party just to enjoy some burgers.
More posts from Tanya Edwards.
Similar Posts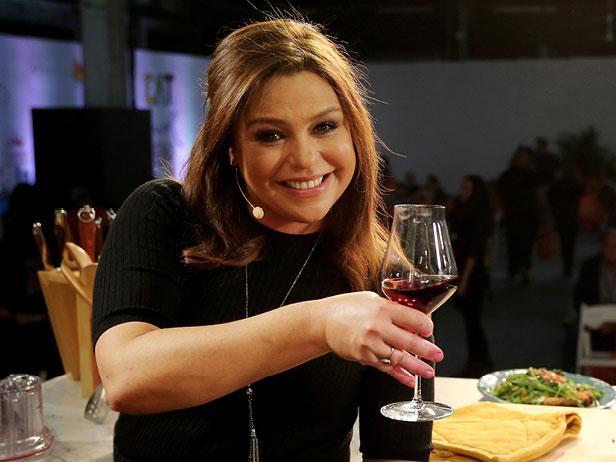 Ticket sales for the New York City Wine & Food Festival are now open. Browse all the events, and purchase tickets for all your favorites online. ...