The crowd at Chelsea Market After Dark is psyched to party with Alton
A star-studded, food-filled weekend of festivities officially kicked off last night with numerous events around New York City. Along with hundreds of fans, we noshed, sipped and chatted with Alton Brown after hours at Chelsea Market—which happens to be Food Network's headquarters.
Almost time for Halloween: Alton in jack-o-lantern form
As the host of Chelsea Market After Dark, Alton held court in the Good Eats lounge, which was done up with all kinds of memorabilia from the show's ten years, plus tastes from his brand-new cookbook, Good Eats 2: The Middle Years. Mmm, soft pretzels and herbed popcorn!
Guests chowed down on Alton's classic soft pretzels
Good Eats fans recognized some folks in addition to Alton—many beloved characters from the show, including his sock puppet yeasts, made appearances at the party. This was only fitting, as the yeasts were key players in the Pretzel Logic episode.
The yeasts! In person!
Hanging out in the lounge was like stepping into a Good Eats museum—albeit a museum where unlimited food and drinks are allowed and welcomed. There should be more museums like this.
Even if you're an occasional Good Eats viewer, you know this shirt
Up close and personal with our favorite food scientist
Check back in with the FN Dish for more coverage of this weekend's New York City Wine & Food Festival.
More posts from Sara Levine.
Similar Posts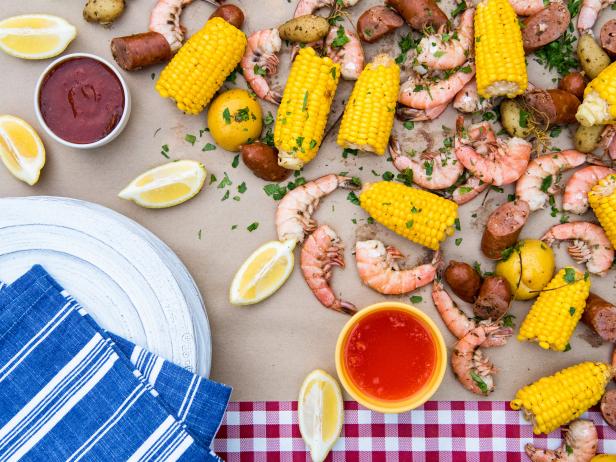 Have friends over — or embrace leftovers — with these Food Network recipes that feed more than four. ...