Chef Mario Pagan on the meatloaf that sent him home: "I felt that having been given the most labor-intensive dish, I did a good job."
FN Dish: What did you take away from the experience of competing on The Next Iron Chef?
Mario Pagan: Competing in The Next Iron Chef has been the most amazing and exciting highlight of my career! It's an honor to have been picked as one of the ten best chefs in the United States. Being amongst so many talented chefs is an opportunity that is hard to come by.
Dish: How did you feel about the meatloaf and potatoes dish that sent you home when you presented it?
M.P.: I felt that having been given the most labor-intensive dish, I did a good job.
Dish: If you could have a do-over, what would you change about that fateful dish?
M.P.: If I had to do it all over again, I have to say that I should have used arrowroot instead of cornstarch to thicken my sauce.
Dish: What advice would you give future Next Iron Chef contestants?
M.P.: The best advice that I can give is to make sure to pick your proteins first and then set up your "mise en place" for your planned dish. Ask for the remaining time in the battle at all times. But, until you're there, you'll never understand the overwhelming feeling of being in that kitchen. What an amazing ride! Stay and cook strong!
Look inside Chef Pagan's Next Iron Chef journal and flip through our behind-the-scenes gallery from Episode 2.
More posts from FN Dish Editor.
Similar Posts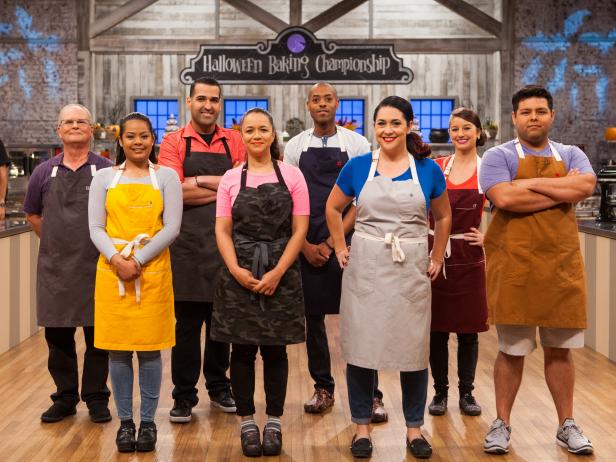 Get the details on the all-new season of Halloween Baking Championship, premiering on Sunday, Sept. 25 at 9|8c....