Chef Dumont on the Next Iron Chef experience: "I take with me amazing friendships with the other chefs and a renewed belief that nothing ventured is nothing gained."
So here it is, the end of the line for me on The Next Iron Chef, but I am walking away with my head held high. I looked at this competition in the way that I have learned to look at all things that life has presented to me: This is no dress rehearsal, so grab life and live it to the fullest for all its ups and downs. That is how I was on the show.
I take with me amazing friendships with the other chefs and a renewed belief that nothing ventured is nothing gained. I am a chef in my cells, and we take risks at times and rely on a long repertoire of hard-earned skills and many hours, but living the dream in hopes that those dreams will come true and pay off. I can say I have no regrets for the path I have taken and the wonderful and intense experience of competing on this show.
If I could change one thing or two, maybe I wouldn't have cut myself or maybe my pressure cooker lid would have not given me a hassle, but I still stand behind my food. Someone has to go home, and this time it was me. As seriously as I take my career, I also have a sense of humor and know that even though I have been eliminated, this is a great opportunity for my life to move forward.
At the end, I can say I did something few have been asked to do. I stood there with nine of the best chefs in the country with absolute confidence, and it was an honor. My advice for chefs that compete for the title in the future is that you must have an unwavering belief in yourself. You need to choose your path in life and stay true to who you really are as a chef, but be humble enough to grow and be a student of the craft forever.
So, now that I have returned to the life that I already loved, I hope everyone comes and visits me at Harvest Restaurant in Cambridge, Mass. Follow me and the restaurant on Facebook and Twitter to see what is in store for us all next!
—Chef Mary Dumont
Look inside Chef Dumont's Next Iron Chef journal and flip through our behind-the-scenes gallery from Episode 3.
More about Chef Dumont:
Harvest Restaurant on Facebook
Mary on Facebook
Follow @dineatharvest on Twitter
Follow @maisondumont on Twitter
More posts from Guest Blogger.
Similar Posts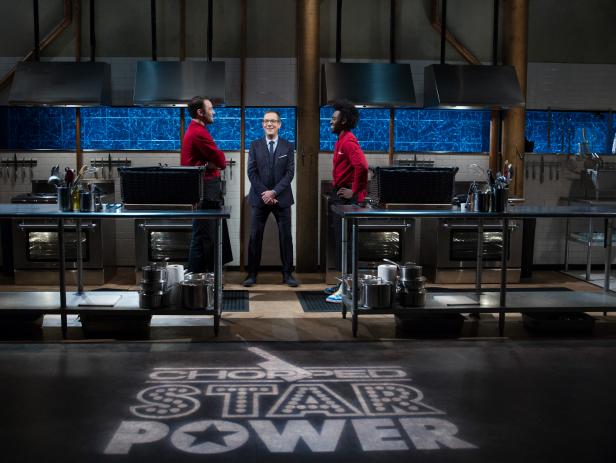 Hear from the Chopped Grand Champion in the Star Power tournament, and find out how they beat the competition to earn $50,000 for charity....