The enzymes in pineapple were responsible for Chef Estes' mushy pork, says our resident food science guru Alton Brown
Before our 10 rivals landed in L.A. to compete on The Next Iron Chef, each was asked what ingredient they couldn't live without on a desert island. And what do you know? The chefs' answers (ranging from corn and limes to chicken and whole pigs) determined their secret ingredient in the very first episode.
While Chef Duskie Estes had done so well in the first round, winning the sandwich challenge, her elimination-round meal landed her in the bottom three. Instead of utilizing the whole pig she received, she ended up preparing only a few cubes of skewered pork loin for her suckling pig surf-and-turf dish. While all the judges loved the broth and seafood components of her dish, even pork-obsessed Iron Chef Michael Symon said he thought the dish would be better without the pork, which tasted mushy—a secret ingredient failure.
What was the problem? Alton Brown mentioned the effect of the enzymes in pineapple on meats. Chef Estes said she thought the pineapple would make a good marinade, and she wasn't entirely wrong. Pineapple contains an enzyme called bromelain, which actually breaks down proteins and can have great tenderizing properties. She selected the pork loin because it was the fastest-cooking cut of meat on the pig, but didn't take into consideration that it was also the leanest, most tender, and most likely to completely break down from the pineapple's enzymes.
Had Chef Estes chosen a tougher cut of meat, the pineapple may have worked better as the tenderizing marinade she envisioned. Fortunately for Duskie, this "fundamental flaw," as the judges called it, did not send her home this round.
–Victoria Kabakian
Don't let Chef Estes' mushy pork scare you off from cooking with pineapple. Try one of these five-star recipes that showcase the fruit in delicious ways:
Check out all the rivals' dishes in our behind-the-scenes photo gallery from Episode One.
Which rival chef do you think will get foiled this Sunday? Don't miss The Next Iron Chef  at 9pm/8c.
More posts from Guest Blogger.
Similar Posts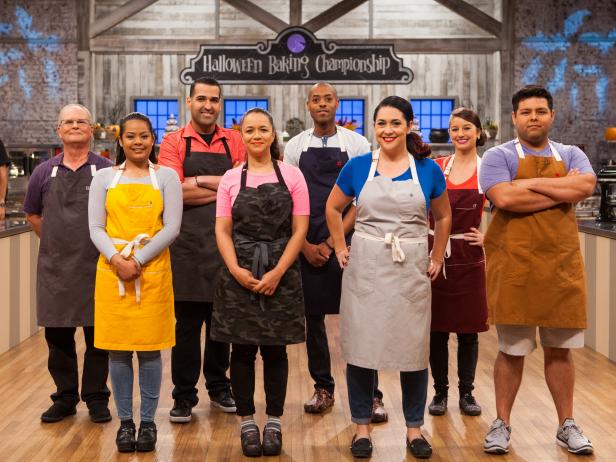 Get the details on the all-new season of Halloween Baking Championship, premiering on Sunday, Sept. 25 at 9|8c....