Who makes the best meatballs? With the answer at stake, the New York City Wine and Food Festival's festivities opened with the return of the ever popular Meatball Madness, hosted by Food Network's own Giada De Laurentiis.
Among the mass of hungry revelers mixed Food Network favorites Anne Burrell, Aarti Sequeira, Donatella Arpaia and Cooking Channel's Chuck Hughes–all greeting their fans in good cheer.
Leave it to Chopped food and wine specialist Ted Allen to bring the focus and the camera lens back to the reason for the event, a smorgasbord of finely crafted, eminently waftable … meatballs.  Iron Chef Judge Donatella Arpaia took the win. But the competition was stiff, and every entry was delicious.
Find out who was in the running. After the jump, a feast for your eyes.

From Carmine's Restaurant:
From A Voce:
Ricotta Filled Meatballs with Calabrian Chili and Fennel
From Porter House:
Sicilian Meatball with Pinenuts & Raisins
From Felidia:
The "Naked" Ravioli Meatball
From Giada De Laurentiis:
Meatballs a la Pizzaiola served with Tomato-Basil Sauce
From Motorino:
The crowd swelled around The Meatball Shop table. One could ask, Was their popularity because of their segment on Unique Eats? Could it be the meat'ball' jokes Executive Chef/Co-Owner Daniel Holzman served up that were as spicy as his meat sauce? Could their cheesy polenta serving as a base for their spicy pork meatball clench the evening's vote as the fan favorite? Not quite. Donatella won. But they–and the other meatballer chefs and the fans–will be back.
More posts from Brandy Shearer.
Similar Posts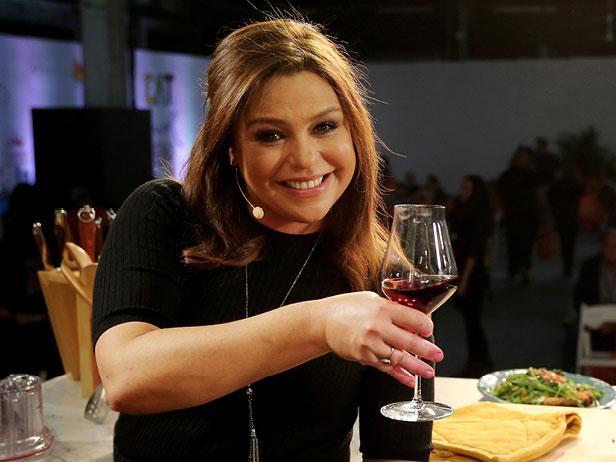 Ticket sales for the New York City Wine & Food Festival are now open. Browse all the events, and purchase tickets for all your favorites online. ...