We're teaming up with other food and garden bloggers to host Fall Fest 2010, a season-long garden party. Each week we'll feature favorite garden-to-table recipes and tips to help you enjoy the bounty, whether you're harvesting your own goodies or buying them fresh from the market. To join in, check out awaytogarden.com.
Nothing says "fall festival" like pumpkin and squash dishes, both savory and sweet. Try this Squash Soup in Pumpkin Bowls from the Food Network Magazine for a hearty fall comfort food served with dramatic presentation. Or, browse our collection of perfect pumpkin recipes.
But don't just use the pumpkin, roast up the seeds with the help of Alton's Pumpkin Seed Roasting How-To. And check out our recipes using pumpkin seeds.
With Halloween just a few weeks away, browse our Food Network Stars' pumpkin carving contest for inspiration, like Melissa's kid-friendly jack-o-lantern above.
And don't miss Sandra's Halloween costume extravaganza!
What's your favorite pumpkin or squash dish? Shout it out in the comments, or share your favorite apple recipes on Twitter at #fallfood.
More Pumpkin and Squash Recipes From Friends and Family:
More posts from Kirsten Vala.
Similar Posts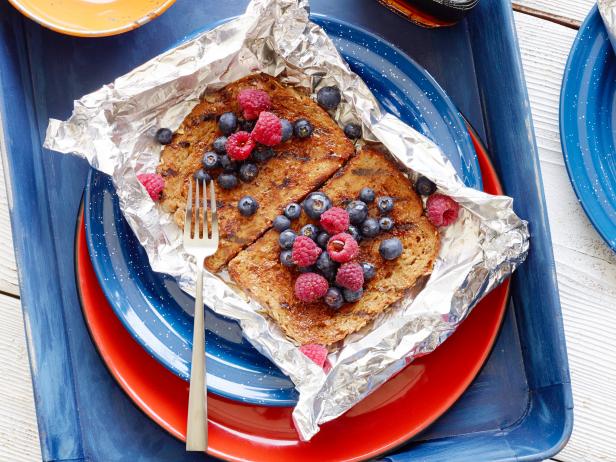 Maximize you're time outside this summer and grill up amazing breakfasts, lunches and desserts!...