Pear-Pecan Upside-Down Cake from Food Network Magazine is baked in a slow cooker
We're teaming up with other food and garden bloggers to host Fall Fest 2010, a season-long garden party. Each week we'll feature favorite garden-to-table recipes and tips to help you enjoy the bounty, whether you're harvesting your own goodies or buying them fresh from the market. To join in, check out awaytogarden.com.
Pears are at their peak, sweet, juicy and great for baking into tempting fall desserts. Whether you're having a casual get-together, thinking ahead to Thanksgiving or craving an everyday indulgence, bake up one of these sweet pear treats for a taste of the season.
Pear-Pecan Upside-Down Cake
Rarely is such a beautiful dessert so amazingly simple: Just layer the fruit and batter in your slow cooker and then let it cook gently for about three hours.
The Barefoot Contessa takes on pears:
Apple and Pear Crisp
You can't go wrong with this easy, comforting dessert. Ina uses a mixture of apples and Bosc pears, and adds a little zip with orange and lemon zest.
Ina's Easy Apple and Pear Crisp
Pear Clafouti
Ina prepares this classic French pastry with fresh pears. Pear brandy is her secret ingredient, to enhance the flavor of the pears. She also dusts the pan with sugar instead of flour. Watch more of her tips and tricks!
See more irresistible pear recipes, savory and sweet, from Food Network chefs.
Browse our top pear recipes, savory and sweet.
What's your favorite way to use pears? Shout it out in the comments, or share your favorite apple recipes on Twitter at #fallfood.
More Pear Recipe Ideas From Friends and Family:
More posts from Kirsten Vala.
Similar Posts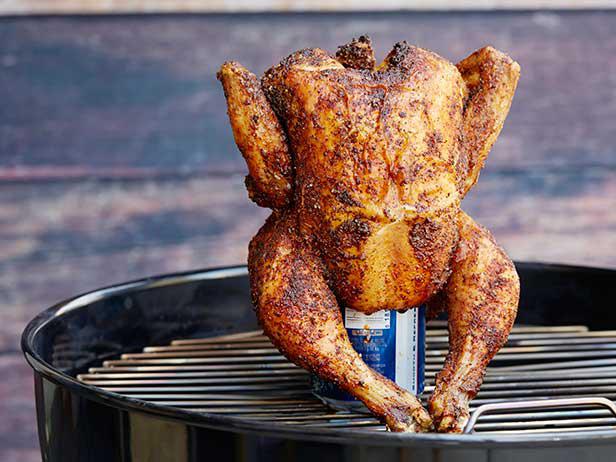 This clever grilling technique is easy enough to perfect even on your first try making it....