Don't pretend that you're above it – none of us are immune. Even though we're mature adults working in the real world, there is still that potential to have a "big man on campus" or experience "cheerleader envy" with coworkers. Is there someone winning the popularity contest at your workplace? I like to think I'm winning at Food Network's offices.
Now, with that mindset, let's look at the chefs competing this season in The Next Iron Chef. Who do you want to win this thing? I don't want you to vote based on who has the better credentials and who can best give Bobby and Morimoto a run for their money – that's what Michael, Donatella and Simon are there for. I want you to go back to your high school days when nothing else mattered but who was the coolest, who had the best personality and hair, and OK, for this particular vote, maybe who poses best holding a knife. (Oh, I've just noticed Chef Forgione has no knife in his picture. But still, he has a mohawk and that alone is enough to get my vote.)
If the chefs themselves were voting, clearly Chef Tsai would be their prom king. He seems to have everyone a bit intimidated.
Vote now, then tell me who you voted for below (and the silly reason why you chose your chef).
Be sure and watch Episode 2 this Sunday at 9pm/8c (then vote even more). Like high school (and the workplace), who is popular and who is not can change from day to day (or episode to episode).
More posts from Grant Dudley.
Similar Posts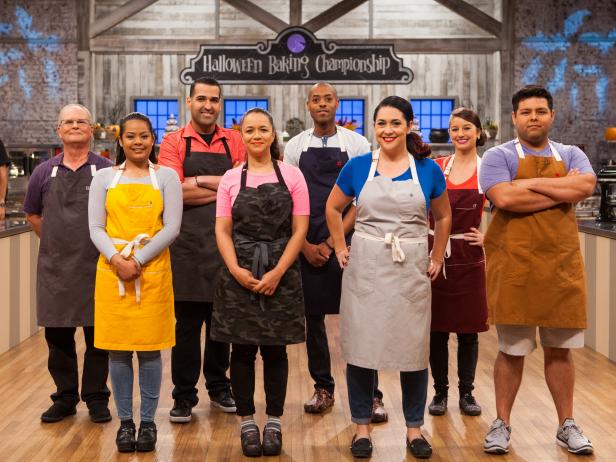 Get the details on the all-new season of Halloween Baking Championship, premiering on Sunday, Sept. 25 at 9|8c....