Bobby Flay: Your Salad Soul Mate?
Salad Serendipity: Just Salad, a restaurant in Hong Kong and New York City, wants you to find love over lunchtime. The salad purveyor has created a free online dating site for customers, using an algorithm much like the one employed by traditional dating sites. Your soul mate is selected based on "which Just Salad location you frequent, when you frequent it, and what ingredients you love in your salad." [The Independent via theawl.com]
Some Like It Hot, But Why? The New York Times takes a look at why people find pleasure in eating the spiciest stuff they can stand. "Chili pungency is not technically a taste; it is the sensation of burning, mediated by the same mechanism that would let you know that someone had set your tongue on fire," the Times reports. If that sounds fantastic to you, read on: "[Psychologist Dr. Paul Rozen] tested chili eaters by gradually increasing the pain, or, as the pros call it, the pungency, of the food, right up to the point at which the subjects said they just could not go further. When asked after the test what level of heat they liked the best, they chose the highest level they could stand, 'just below the level of unbearable pain.'" [New York Times]
Punk's Not Dead, It's Pasta: Marky Ramone, drummer for the seminal punk foursome the Ramones, has unveiled a line of spaghetti sauce under his Brooklyn's Own label. "I made it with my grandpa; he was a chef at 21 Club," Ramone tells mapanare.us. "I watched him as a little boy, and then when I got older, I lived alone at 18, and so pasta sauce and spaghetti was the cheapest thing around. I got really good at making it, and so I am excited I get to share my recipe with others." [mapanare.us via boingboing.com]
Wine Vending Machines? Mais Oui: Vending machines filled with wine are the new fill-up stations across France. For oenophiles appreciating convenience, just bring your own bottle (or barrel), choose among red, white or rosé, and fill 'er up. An added bonus of this fuel is that the price is a little cheaper at the pump than from a bottle and any kind of large-scale spill might just benefit surrounding communities. [Dr. Vino]
Opening Bottles Like MacGuyver: Not in France where you can choose what bottle to guzzle wine from? Better bring your bottle opener. Actually, the fine folks at urlesque.com have compiled 31 untraditional ways to open beers, and your bike tires, napkins, hockey sticks and scrambled eggs are just some of the random things doing double duty. [urlesque.com]
Here's our round-up of food news, trends and happenings across the web. Check back for more, and tell us what else you're loving in the comments.
More posts from Julia Simon.
Similar Posts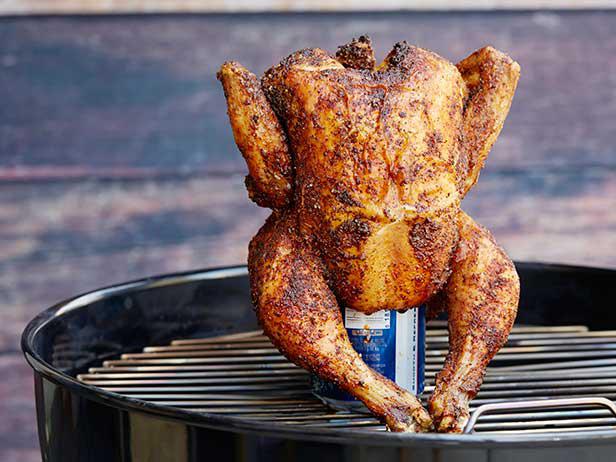 This clever grilling technique is easy enough to perfect even on your first try making it....