WWF (World's Weirdest Foods) Roundup: Truck Edition! The folks at SF Weekly have pulled a traffic report on the most incredibly-named food trucks. From Kim Jong Grillin to the Big Gay Ice Cream Truck to the Dump Truck, these rigs scoop out serious street food alongside a few chuckles. And while it's unclear what the Rolling Stove serves, "Gimme Shellfish" and "Under My Thumbprint Cookie" just might be worthy of menu consideration. [SF Weekly] [The Great Food Truck Race]
Subway Heads Above Ground With Food Trucks: Speaking of food trucks, the zooming meals-on-wheels industry isn't just for the new and cheeky. According to the LA Times, establishments like Sizzler and Subway are taking a course in Food Trucks 101…by hitting Highway 101. "Ten percent of the top 200 chains will have trucks on the road within the next 24 months," predicted Aaron Noveshen, a restaurant-industry consultant, to the paper. "They're all talking about it." [Los Angeles Times]
That Sandwich Costs Mad Cheddar: Have you ever considered how much one cheese sandwich might cost if it cost more than any other cheese sandwich that's ever come before it? Well, the most expensive one has been found! As of press time, and not factoring in any extra pesky conversion costs, one sammy from British chef Martin Blunos – who layers cheddar cheese combined with white truffles atop some quail eggs and black heirlooms before dusting the whole baguette in gold – will set you back $170. [BBC via cheese-recipes.tumblr.com] [Cheese Sandwich Recipes]
Break Yourself Off a Piece of That World's Largest Chocolate Bar: A 9,702-lb brick of chocolate in Armenia has clinched the Guinness title for world's gigantic-est candy bar. This chocoholic's dream was produced by the Grand Candy factory to commemorate the company's 10th anniversary, and lucky patrons will be treated to fun-sized pieces next month. [NPR] [Chocolate Recipes]
Whole Foods Goes Sea Green: Whole Foods Market has teamed up with Blue Ocean Institute and Monterey Bay Aquarium to launch a sustainability-rating program for all seafood caught in the wild and sold in its stores. Among the new practices, the ocean-friendly company has said it will stop selling "red-rated" species, or any sea critters considered endangered or a victim of harmful fishing practices. [Eatocracy] [Seafood 5 Ways]
Here's our round-up of food news, trends and happenings across the web. Check back for more, and tell us what else you're loving in the comments.
More posts from Julia Simon.
Similar Posts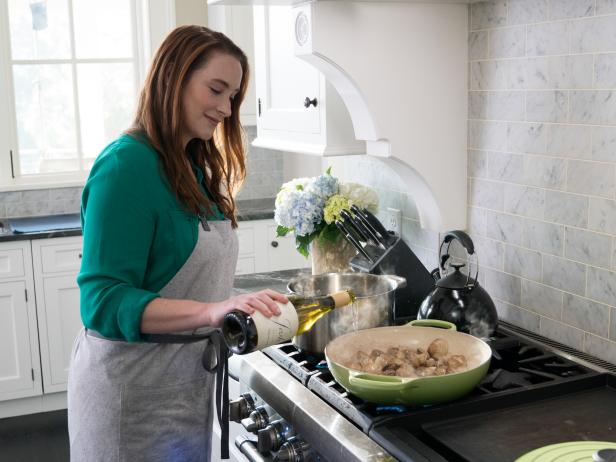 When a single bottle of wine does double-duty as cooking ingredient and dinner drink, it's a definite winner....