The afterparty is on. You heard it here first: Bubbly Next Food Network Star winner Aarti Sequeira will shoot her second season of Aarti Party in Los Angeles in October, with 13 all-new episodes to premiere in December. Just a few weeks into her debut season's run, it's clear that her crowdpleasers-with-an-Indian-feel are resonating—her Bombay Sloppy Joes have drawn more than 500 comments and a five-star rating from fans. (And who could resist a gently spiced warm-and-cozy Huggy Buggy Bread Pudding as the temperature dips into fall?)

As she looks ahead to the next season, the new star is settling into a rhythm of cooking and teaching and smiling for the camera. "I hope to take you deeper into the Indian flavours you've been loving," Aarti tells the FN Dish. "I'll show you how to make a few Indian classics that you've been asking for, as well as experiment with a few Middle Eastern and Asian flavours. And, you'll finally get to meet some of the most important people in my life! Intriguing?! Why, yes!"
Aarti, her husband Brendan, and her family and friends have had a super-busy month following her August 15 win. On her to-do list: celebrating at Bobby Flay's Bar American (check out details in her diary from Food Network Magazine), putting together a pantry list of Indian essentials for new-to-Indian-cooking cooks, celebrating her 32nd birthday, keeping her fans updated on Facebook and Twitter, and a whole slew of media events (the former CNN producer sat down with their food blog, Eatocracy, plus EW.com and PopEater.com, just for starters). And that's all while she's been dreaming up new recipes to share.

She's saying an ecstatic thank-you to everyone who watches, comments and tries her recipes. "It blows my mind to think that people across America are cooking the way I do," she says. "If you saw the size of my little kitchen at home, you would understand how bizarre this is — to have the dishes that are borne out of my little brain coming out of a kitchen so small that I have to breathe in when Bren walks behind me, flying out into kitchens across this enormous country … well, it just takes my breath away."

The gracious hostess is inspired to know that home cooks are willing to try something new and different. "In doing so, you're giving me the chance to do the job of a lifetime for another season. I mean, seriously. How much better can my life get right now?"

Send Aarti your congratulations and ideas for season two!

Tune in for Aarti Party Sunday at Noon/11c
More posts from Debra Puchalla.
Similar Posts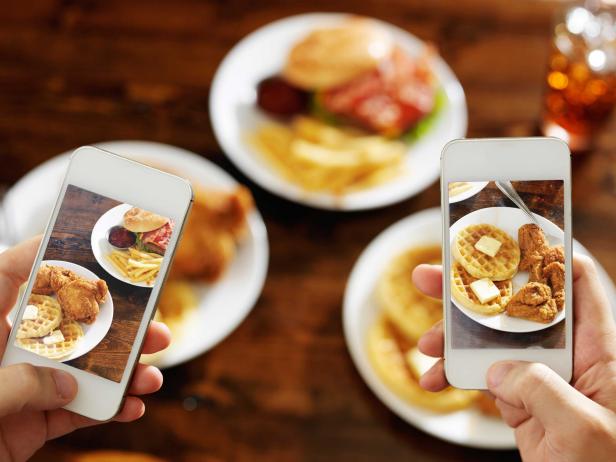 Artificial intelligence can now help you get the recipe for a dish just by uploading a photo of it....