We're teaming up with other food and garden bloggers to host Summer Fest 2010, a season-long garden party. Each week we'll feature favorite garden-to-table recipes and tips to help you enjoy the bounty, whether you're harvesting your own goodies or buying them fresh from the market. To join in, check out awaytogarden.com.
A few cloves (or heads!) of garlic are great for livening up plain chicken dinners. For an explosion of garlicky flavor, add these favorite weeknight wonders to your repertoire.
30-Minute Meal: Garlic Roasted Chicken
Cloves of garlic roast right along with the chicken. Squeezed the sweet, warm garlic out of the skin and spread onto fresh bread for a sensational side.
Marinade Magic: Roasted Garlic Chicken
This chicken hangs out in a mashed garlic mixture for 2 hours or overnight, so all the garlicky goodness sinks in before dinnertime.
40 Cloves: Ina's Chicken with 40 Cloves of Garlic
Ina proves that you can never have too much garlic. The Barefoot Contessa mixes up a secret sauce, with loads of garlic, white wine, Cognac and a touch of heavy cream.
5-Ingredient Fix: Citrus Garlic Chicken
With a few key ingredients and a quick marinade, Claire cooks up a flavorful can't-miss chicken dinner.
More Garlic with Friends and Family:
Past Summer Fest Picks:
Join the conversation on twitter at #summerfood.
More posts from Kirsten Vala.
Similar Posts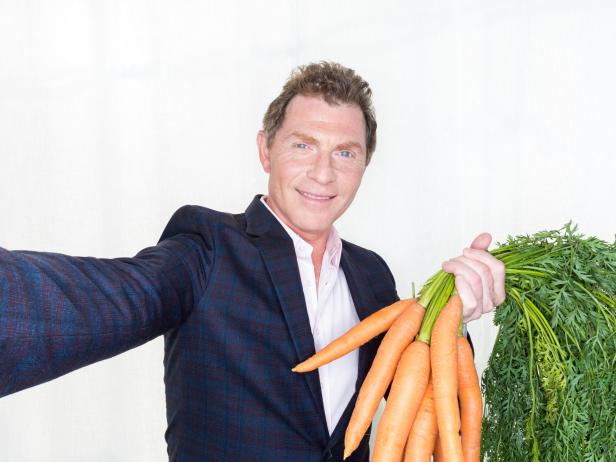 Food Network star Bobby Flay is no stranger to the idea that people want to eat more fruits and vegetables....