On my second day at the Atlantic City Food and Wine Festival, I wanted to do my best to sample a little bit of everything and get reports from my fellow festival goers.
Food expert Ted Allen hosted a morning dim sum brunch at the atmospheric Buddakan (you may remember the NYC outpost from Sex and the City), which is known for huge family style portions. Chef and food writer Jessica Hulett spent most of her brunch gabbing with Ted and felt "the ribs and pork dumplings were real standouts, as was the sparkling sake."
Grand Market Chef
I stopped by the Grand Market at Bally's, which featured over 200 vendors sampling wine, beer and food, as well as giving cooking demonstrations. It was mobbed with my favorite kind of people – food people! I sampled some delicious peanut brittle and one of the strangest things I've ever eaten – a corned beef Reuben spring roll.
The Market Place, Photo by Tom Briglia
The Market Place, Photo by Tom Briglia
On my way to Caesar's Palace to see Guy Fieri's live cooking demonstration, I ran into the infamous Cooking Channel ice cream truck parked on the boardwalk. Free ice cream on a beautiful summer afternoon? Yes, please.
The Cooking Channel Ice Cream Truck
More posts from Tanya Edwards.
Similar Posts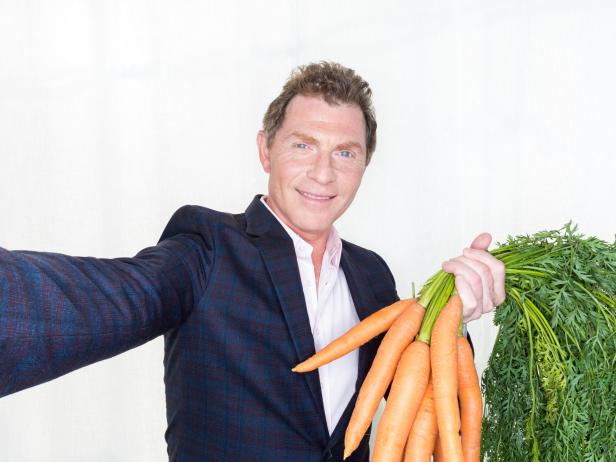 Food Network star Bobby Flay is no stranger to the idea that people want to eat more fruits and vegetables....