We're teaming up with other food and garden bloggers to host Summer Fest 2010, a season-long garden party. Each week we'll feature favorite garden-to-table recipes and tips to help you enjoy the bounty, whether you're harvesting your own goodies or buying them fresh from the market. To join in, check out awaytogarden.com.
With zucchini season at its peak, there's no better way to celebrate than with batches and batches of zucchini bread. And if you happen to have a humongous specimen lurking in your garden, this is the dish for you – the seeds of larger zucchini are tough and dry, but you won't even notice when it's grated into bread. For a classic, down-home zucchini bread recipe, we turned to Paula, of course.

5 Reasons we Love Paula's Zucchini Bread
5-stars and 587 (and counting) reviews ("Best use of zucchini ever!" says Allison from New Jersey)
Small loves make great gifts – Paula bakes a batch to give
Not a single stick of Butter + a Veggie = Healthy? Maybe?
Cinnamon, nutmeg and pecans, oh my! Plus a chocolate chip version, if you have a sweet tooth.
It's an obvious choice for breakfast, but also a welcome addition to cookouts and potlucks – breadbaskets everywhere.
If "classic" is too ho-hum for your culinary style, find inspiration from these 5 creative riffs from food bloggers.
More Cukes and Zukes with Family and Friends:
Join the conversation on twitter at #summerfood.
More posts from Kirsten Vala.
Similar Posts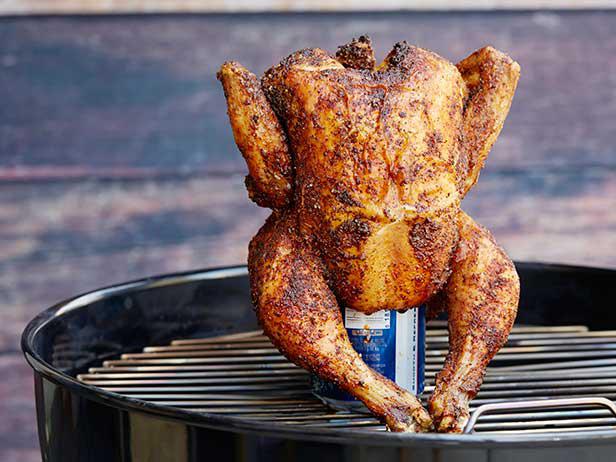 This clever grilling technique is easy enough to perfect even on your first try making it....