Have you seen the commercials or heard the buzz for Food Network's new show 24 Hour Restaurant Battle?
A Sneak Peek
Host Scott Conant, an esteemed New York City chef and a frequent judge on Chopped, gave a preview of this new reality competition at his restaurant Faustina. As guests toasted with summery cocktails and lined up for pasta, he exclaimed, "It's hard enough to open a restaurant period, much less in 24 hours!"
Chef/Host Scott Conant
Judges Karine Bakhoum and Gabriella Gershenson
Catch 24 Hour Restaurant Battle Wednesdays at 10pm/9c, starting tomorrow night. First up: Italiano Battle.
Plus, check out these videos:
Italian Cured Meats
Summer Sippers
— Angela Moore, VP FoodNetwork.com
More posts from Angela Moore.
Similar Posts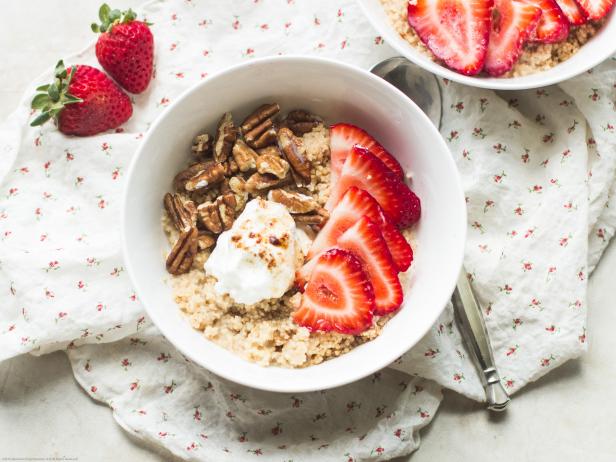 Porridge, the frumpy-sounding breakfast dish favored by fairy tale characters and nursery rhyme creators, just got a sultry new makeover....