How about Bobby's chipotle-spiked sliders for Dad?
Right around when your little boy or girl is three years old, buying Dad a tie—again—for Father's Day feels tired. Instead, grab the grilling gear and win him over with Food Network as a revved-up sous chef. Guy's on a family roadtrip with killer roasted turkey sandwiches, packed and ready to go. Big Daddy Aaron McCargo, Jr. is grilling marinated flank steak. And King of the Grill Bobby Flay has smoky chipotle baby sliders on the menu. That's just the start of options for what to feed him.
Very special utensils from Etsy: Everything is better with bacon.
But what to give him? Our younger sister site, Food2, is showing off a gallery of handmade gifts to buy for food-loving fathers from our crafty pals at Etsy. Choose from a rugged retro bottle opener or a hot-shot grilling mitt, or splurge on a high-end hand-hewn meat cleaver. My pick? Well, I wasn't born with a silver spoon in my mouth, but can be sure the Dad in our house has one (a bacon-gilded one) in his.
What are you doing for Father's Day this weekend?
p.s. Cooking Channel is sifting through Father's Day ideas, too–look at what they found.
More posts from Debra Puchalla.
Similar Posts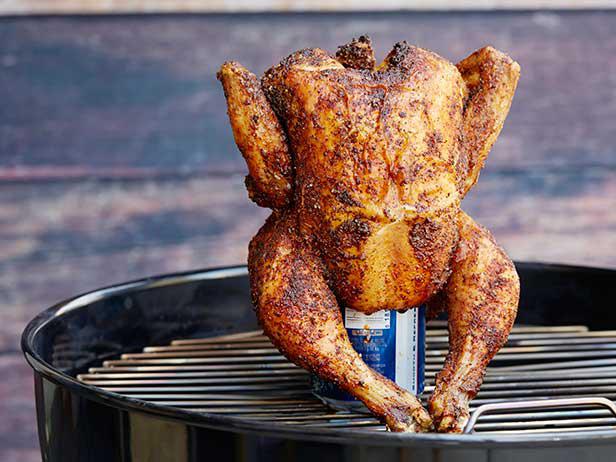 This clever grilling technique is easy enough to perfect even on your first try making it....