Farmer Jones is this blogger's newest Facebook friend.
Celebrity chefs are everywhere these days, but I think I've just met my first celebrity farmer. Farmer Lee Jones supplies vegetables to top chefs all over the country, but he's a star in his own right, always decked out in his signature bow tie-and-overalls ensemble. Check him out on Facebook—he's got 4,832 friends!
If you caught Battle Cauliflower on Iron Chef America a couple of weeks ago, you may recognize Farmer Jones. He provided the secret ingredient straight from the farm, and also joined in on the judges' panel. Chefs Michael Symon and John Fraser produced some incredible cauliflower creations, using not just the familiar white florets, but also Farmer Jones's purple, orange and romanesco varieties. Notoriously finicky judge Jeffrey Steingarten called it "the most amazing battle ever."
Quick backstory: Farmer Jones grew up on his family's farm, where they sold produce in large quantities to major grocery stores. After the family lost their farm when young Farmer Jones was a teenager, he and his dad decided to take their farming in another direction.
They began reaching out to chefs and growing specialty produce that didn't exist elsewhere on the market. Farmer Jones would travel around with a slide projector, showing chefs all of the different vegetable varieties he could offer. Pinkie-size baby cucumbers, anyone?
Soon, major chefs caught on and the farm transformed into The Chef's Garden. The late, legendary Jean-Louis Palladin was an early mentor who recruited his high-profile friends (Daniel Boulud, Thomas Keller, Charlie Trotter…) to get on the Farmer Jones bandwagon.
Now his produce shows up on menus at some of the best restaurants in the country. But The Chef's Garden is much more than a farm—it's also home to the Culinary Vegetable Institute. More than 500 visiting chefs a year come out to Ohio to tour the farm and cook family-style dinners in the on-site, state-of-the-art kitchen (Farmer Jones also employs a house chef).
A research and development team tests 350 new items per year and comes up with custom blends for chefs. Oh, and then there's Veggie U, a hands-on classroom curriculum developed by Farmer Jones, which teaches kids about agriculture, good nutrition and the culinary arts.
Farmer Jones is clearly a busy guy. On a recent trip to New York to attend a dinner at the James Beard House, where chef friends would cook with some of his produce, Farmer Jones also stopped by FN's headquarters to chat. We city people were immediately drawn in by his wealth of knowledge, his stories and his humor. The outfit just adds charm—he told us he got a pair of Dockers for Christmas, but exchanged them right away for new overalls.
I'd love to see a reality show about everything that goes on at this incredible farm—starring Farmer Jones, of course. Until then, check out some of the web-savvy farmer's impressive online videos.
Want to cook like the famous aforementioned chefs? Order produce from Farmer Jones here.
More posts from Sara Levine.
Similar Posts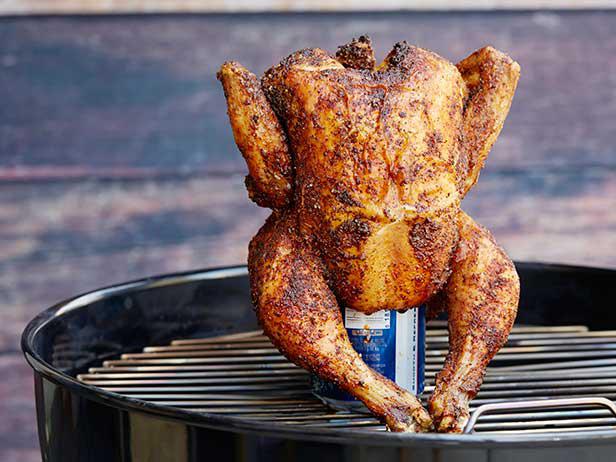 This clever grilling technique is easy enough to perfect even on your first try making it....